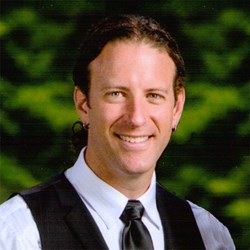 During my darkest moments struggling with Lyme disease, LRA was my beacon of hope, when there seemed to be none.
Stamford, CT (PRWEB) October 22, 2013
Lyme Research Alliance (LRA), the nation's largest private funder of Lyme and other tick-borne diseases research at major universities, today announced that Mark Hopwood has joined its Board of Directors.
"We are delighted to welcome Mark to the Board. His range of experience, depth of insight and enthusiasm for our cause will be an enormous help to LRA," said LRA Co-President Debbie Siciliano."We look forward to working with him and know LRA will benefit greatly from Mark's counsel." 
Hopwood, a University of Connecticut graduate, is the Co-Founder of Closerware, a software provider in Trumbull, CT that specializes in web-based solutions for the non-profit market. Since founding the company in 2003, Hopwood has helped hundreds of organizations nationwide. Closerware's primary service, VolunteerMatters, helps corporations and non-profits build a strong network of well-organized volunteers who enthusiastically contribute to their operations, outreach, advocacy, and fundraising.
He is actively involved with LRA and served as Co-Chair of its highly successful April 2013 "Time for Lyme" Gala which raised about $1 million to fund critical research toward a cure for Lyme and other tick-borne diseases.
Hopwood was diagnosed with Lyme disease and related co-infections in 2009, but had been suffering from the effects of the disease for years prior to diagnosis. Last year, Hopwood testified at the field hearing of the Senate Committee on Health, Education, Labor, and Pensions hosted by Senator Richard Blumenthal (D-CT). In his talk Hopwood shared his experience as a Lyme patient and called for "greater awareness, accurate testing, and effective treatments for Lyme Disease and its related co-infections."
"I am deeply honored to be working with the exceptional people at LRA," Hopwood said following his appointment. "During my darkest moments struggling with Lyme disease, LRA was my beacon of hope, when there seemed to be none. I am so grateful my health is in a state where I can contribute to LRA's work funding the research we so desperately need to eradicate this epidemic."  
A lifelong resident of Trumbull, Hopwood is married to his high school sweetheart, Betsy, whom he met at Trumbull High. They now have three children ages 10, 8 and 3.
________________________________________________________________________________
Lyme Research Alliance, formerly Time for Lyme, is a Connecticut-based, national non-profit that funds cutting-edge research into Lyme and other tick-borne diseases. For more information go to http://www.LymeResearchAlliance.org.