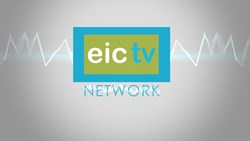 '[Students] are learning career skills...gaining notoriety and great pride in their work and, best of all, they are learning about the positive power of media and entertainment to engage and enlighten themselves and their peers.' - Aaron Engley, Principal
Alexandria, VA (PRWEB) October 18, 2013
A unique partnership between the Entertainment Industries Council, Inc. (EIC) and West Potomac Academy (WPA), a Governor's School, is bringing media exposure to student work focusing on key health and social issues. The mentoring and internship program is entering its second year uniting television production students with those pursuing health, science, engineering and technology paths to enhance peer-to-peer learning and digital literacy through entertainment and media production. EIC and WPA are teaming students and offering career-oriented learning opportunities to prepare for collegiate and career pursuits with writing, production and messaging training.
EIC released one student production, testing the theory of Warp Drive with analysis of NASA research and "Star Trek" theory, during the launch of EICnetwork.tv, its internet television network. Three additional pieces focusing on traumatic brain injury, the physics of high jump and dream inception are now available and will be featured during EICtv News throughout the month of October. Additionally, an original, student-created score accompanying an EIC public service announcement will air in a dozen cities nationwide, bringing national attention to the Alexandria, VA based program and achievements of the Fairfax County Public School District.
Aaron Engley, West Potomac Academy principal, commented, "These students found something they liked and ran with it. They are learning career skills, they are gaining notoriety and great pride in their work and, best of all, they are learning about the positive power of media and entertainment to engage and enlighten themselves and their peers."
"We're so happy to see the results of our partnership with West Potomac Academy bringing attention to these talented and innovative young people. This is just a small sample of what's to come as we expand our work this year to include additional health and media integration. Spotlighting their transition to becoming a Governor's School and being a part of expanding the minds of young people is inspiring in itself," said Brian Dyak, President & CEO, EIC.
Upon learning of the program expansion, Professor Nancy Mantelli commented, "All the students involved have worked so hard and passionately on this. It has ignited my classroom and given them a unique opportunity to see their work move beyond the school house and in to the public arena, touching more lives and inspiring other youth."
Student productions may be found in the EICtv Network Science, Engineering, & Technology Screening Room, at EICnetwork.tv.
About Entertainment Industries Council
EIC is a non-profit organization founded in 1983 by leaders within the entertainment industry to bring the power and influence of the industry to communicate about health and social issues. The organization is considered to be the chief pioneer of entertainment and journalism outreach and a premiere success story in the field of entertainment education. This mission relies on providing resource information to the creative community and culminates in recognition of the industry through the national television special PRISM Showcase which addresses accurate portrayals of substance use issues and mental health concerns. The organization also produces the S.E.T Awards, honoring positive and non-stereotypical portrayals of science, engineering and technology.
For a complete list of health and social issues addressed by EIC and local projects please visit First Draft and EIC's website. EIC's web site is http://www.eiconline.org. The PRISM Awards web site is http://www.prismawards.com.