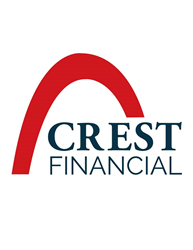 Utilize the tools available so this daunting act can be ... a useful marketing strategy
Salt Lake City, UT (PRWEB) October 22, 2013
Many retailers are concerned with the rising threat that is showrooming. What retailers need is a solution to these "just browsing" customers without cutting margins so thin that all profit is lost to compete with those special online-only sales.
Showrooming is done by all, seeing something online, but not being sure if the image is deceiving or what shade of brown it is. So they search for the nearest store that has it, and go in as a "just browsing" customer to check it out, and then leave without ever considering purchasing. They simply find the cheapest website that offers it. Showrooming is especially popular today with the technological advances available to the public. Smart phones, tablets, and online retailers make it convenient for potential customers to check out merchandise and then go somewhere else to make the purchase.
Crest Financial is the solution to maintaining margins and increasing customer base. Crest offers marketing hooks to convert those "just browsing" customers to sales by providing purchase option that online sales and special pricing can't compete with. For just $40 Down, customers can walk out the door the same day with the merchandise! No online sale or special offer can compete with.
To combat showrooming threats, customers must be made aware of these marketing hooks. Crest Financial is a marketing partner that will draw attention towards merchandise. Utilizing hooks such as "$40 Down, Take it Home Today", Crest Financial can help catch the attention of these browsing buyers and then set the hook with other trademarked slogans that inform them that "It's EASY to Qualify" or that making their purchase today could help them "Build Good Credit with Crest".
Crest Financial has created and customized several in store advertising products that will draw attention to merchandise. One method of catching a customers' attention is using customized price tags that emphasize $40 down. These price tags carry a QR code (scannable barcode) that directs customers to a store's financing application and gives the customer the most convenient shopping experience possible. Marketing and advertising have always embraced changes in technology, and Crest Financial will help adapt and support these new forms in all possible opportunities.
Studies show that over 46% of customers believe the best thing retailers can do to improve the shopping experience is to better integrate in-store, online and mobile shopping channels. This new breed of social, local and mobile technology should be approached with a focus on bringing more value to the customer while improving business operations. Crest Financial proudly embraces many of these marketing venues by providing them to stores at no additional cost. These tools actively combat the new consumer habit of webrooming - the act of browsing online first and then going to a store to buy identical merchandise.
The best way to generate a sale through an online browsing customer is to advertise on website in a way that keeps them from navigating away from it. Make it easy to find financing options by incorporating web banners, FAQs, and links on the homepage to an online application. Show them that their time is not worth spending on trying to find the same product for a dollar less, and even allow customers to be pre-approved before coming into the store.
Showrooming and webrooming seem to be a two-edged sword many retailers are afraid to go up against. Do not live in fear! Utilize the tools available so this daunting act can be turned into a useful marketing strategy.
About Crest Financial
Crest has operated as an innovative provider of sales and marketing solutions for retailers nationwide for the past 12 years. Crest's No Credit Check program has helped thousands of customers who needed a financing solution. Please call them at 855-28CREST or visit them online at crestfinancial.com for more information.
#####