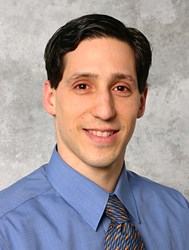 We are intrigued by FA today's plan to create a hub for the highly fractured IFA market -- Daniel Fink, Managing Director of Money-Media
New York, NY (PRWEB) October 29, 2013
Financial Advisor IQ, part of the Money-Media family of products, has entered into a partnership with FA today, Inc., a new online digital media platform offered exclusively to independent financial advisors (IFAs). The partnership includes co-registration, syndication and co-marketing.
Because FA-IQ and FA today serve the same audience, FA-IQ subscribers will now have expedited access to FA today, and FA today members will have access to FA-IQ content. The result will combine high-quality news and analysis with the opportunity to discuss the most important issues for operating a successful IFA practice through a dedicated social network.
"We are intrigued by FA today's plan to create a hub for the highly fractured IFA market," said Daniel Fink, Managing Director of Money-Media. "We are very excited to play a role in its growth and development through our partnership, which extends the reach of Financial Advisor IQ content to the FA today platform."
Through intelligent filtering, behavioral modeling and content curation by knowledgeable members, FAtoday.com can tailor its media partners' content to each IFA's particular interests. FAtoday.com continuously refines this proprietary technology to deliver only the most relevant practice management tips, industry news, educational resources and up-to-date data.
FAtoday.com provides an exclusive digital platform for IFAs. Only IFAs whose credentials have been validated through their CRD number during registration are eligible for membership. "FA-IQ has an incredible editorial team with a lot of insight into what it takes to succeed as an IFA, and I'm proud that they've chosen to contribute to FA today," said Jason Bishara, President of FA today, Inc. "We have refined our vision of what FA today should be by listening to our members, and this partnership with FA-IQ goes a long way toward giving them what they want."
FA-IQ newsfeeds are available immediately within FA today, and IFAs can sign up at FAtoday.com. FA-IQ subscribers who log in at FinancialAdvisorIQ.com also will be invited to an expedited signup.
About FA today
FA today is an exclusive community only for independent financial advisors (IFAs) whose credentials have been validated, based on broker registration records. Content and resources are tailored to each member's practice to present the most relevant news, articles, blogs and services all in one place. At the same time, by crowdsourcing across its membership, FA today provides the economy of scale needed to compete with the largest firms for access to data and financial products. Customization and validation are seamless because they are based on a lookup of the member CRD broker registration number. IFAs can build their own communities of like-minded advisors regardless of physical location to share best practices and grow professionally.
FA today was founded in April 2013 by a team of senior executives with extensive experience in wealth management, technology, online media, and platform design.
Independent financial advisors can register at FAtoday.com.
LinkedIn: linkedin.com/company/fa-today
Twitter: twitter.com/FAtodaynews
Facebook: facebook.com/FAtodayNews
About Financial-Advisor IQ
Financial Advisor IQ (FA-IQ) is a member of the Money-Media family of news services covering the investment management industry, including sister publications Ignites, FundFire and GatekeeperIQ. FA-IQ's free daily online content is artfully shaped to help financial advisors build their practices by focusing on the front-facing part of an advisor's business: the relationship with clients and how to win them, communicate with them, doing business with them and ultimately keeping them.
FA-IQ's content is enhanced by participation from advisors in the FT 400 ranking. This elite group of advisors, who average $1.3 billion of assets under management, has proven methods that can be shared and business insight that is valued by their peers.
FA-IQ is the best news source for financial advisors looking to build and manage a successful practice.
To register, please visit: FinancialAdvisorIQ.com.
About Money-Media
Founded in 1998 and acquired by the Financial Times in 2008, Money-Media has focused on being the premier source of news and intelligence for the investment management industry and US corporate board directors. We now support the business IQ of hundreds of thousands of readers across the world through our specialist news services. Our mission is to create must-have products that solve the information needs of busy professionals while also powering their business IQ.