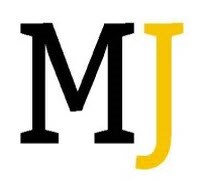 MediaJobs.com Finding the Great Companies First.
New York, NY (PRWEB) October 31, 2013
Many in digital media jobs have probably often wondered if there was a less expensive way to conduct market research and test marketing. There is. MediaJobs.com's Roy Weissman recently interviewed Mark Battaglia, CEO of Thinkvine in the article Thinkvine Used Big Data and Algorithms to Eliminate the People in Test Marketing. The interview shares how the company has developed innovative new software that can actually simulate how consumers react to new and existing products and brands. The marketing mix optimization software offers business to consumer clients a way to ensure maximum return for their marketing dollars.
Readers will learn how the business got its start close to four years ago and how the idea was sparked after the realization that the way marketers were performing marketing mix optimization was "out of sync with the marketplace." Because the way that people could buy products was changing at such a rapid pace, the marketing mix needed to change too. Mark shares how the company is able to assist brand managers answer questions such as how much of their marketing budget should be spent in print and digital or any of the other marketing options. This process makes it much easier to target to specific demographics. The goal is for clients to allocate their marketing budget to ensure the highest return. The article shares how this is accomplished without going out into the marketing to get results.
Those in digital marketing jobs will be interested to learn how Thinkvine utilized data about the categories the company operates as well as the company's data about past marketing efforts and resulting sales. In the interview Mark compares the software to the video games Sim City or Oregon Trail because there is a population of people divided into demographic and how they respond to media. He also shares what makes this company different from competitors, which includes a forward-thinking approach instead of regression analysis as well as the business model that Thinkvine uses involving software as a service with an ongoing subscription. They continually update the market place with the most current information. Mark also provides readers with a case study that shows how the software has made a big difference for a company or organization.
With about 50 full-time employees working from offices in Chicago, Phoenix and Cincinnati, the company has seen tremendous growth in the past year with a great deal of growth seen globally. Those in social media marketing jobs will learn whether or not Mark thinks big data is the wave of the future and how prominently social media figures into what they do.
About MediaJobs: Making Your Job Search Easier by Finding the Great Companies First
MediaJobs.com is a digital news platform that combines the power of news articles with listings for media jobs to bring rich context and strategic insight to jobseekers in the media landscape. MediaJobs.com provides source insider information from the hottest media companies, top players and products worldwide.