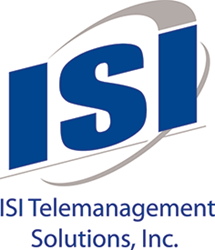 A lot of companies haven't considered how they will measure the impact of Cisco's collaborative solutions.
Schaumburg, IL (PRWEB) October 17, 2013
ISI Telemanagement Solutions, Inc., a leading provider of telecom management solutions to thousands of organizations around the world who seek to control telecom costs, improve network management and monitoring, and increase productivity and revenues, will be sponsoring the 2013 Cisco Collaboration Summit on October 21 in Boca Raton, Fl.
This year's event gives solution providers from around the world an opportunity to differentiate their businesses by displaying their Cisco Collaboration solutions.
While at the event, ISI and Verba Technologies will be engaging participants with a newly launched Collaboration Reporting and Recording solution. Offering a Single User Experience, this new solution allows users to access reports and recordings from a single interface.
Metrics and recordings from voice, video, and instant messaging are readily available through a searchable archive. This solution stays in line with Cisco's current collaboration efforts, and is available on CUCM, including Business Edition 6000 and HCS environments, as well as Cisco Jabber.
"A lot of companies haven't considered how they will measure the impact of Cisco's collaborative solutions," said David Dishek, Unified Collaboration Practice Lead with ISI Telemanagement Solutions, Inc. "Being on the floor of Cisco Summit gives ISI an opportunity to work with Cisco Partners to enhance the collaboration experience in the Cisco Marketplace."
The potential for a solution that can deliver metrics and recordings across such a diverse collaborative environment comes at the perfect time, as cloud technology continues to build steam.
ISI will be showcasing this complete collaboration solution for reporting and recording for the Cisco Unified Communication platform on October 21 at the 2013 Cisco Collaboration Summit.
ISI's Solutions Portfolio brings together time-proven technologies to report and record on your voice and video communications, including wireless and landline Call Accounting & Reporting, Telecom Audit & Optimization, Collaboration Recording (Voice, Video, Instant Message, Telepresence, Screen Capture), Invoice & Inventory Management, and Wireless Management. ISI's facilities, processes, and data security comply with ISO 9001:2008, SSAE 16, HIPAA, Safe Harbor and other important standards.
For more information, visit ISI at: http://www.isi-info.com.
Contact Info:
Director of Marketing
Darek Latawski
847-995-0002
dlatawski(at)isi-info(dot)com