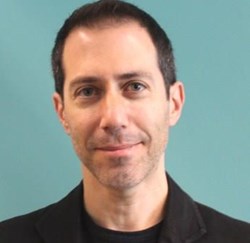 "The intensity of ArborBridge's commitment to their students challenges me to raise the bar on my own efforts every day." Hoffman says.
Santa Monica, CA (PRWEB) October 17, 2013
Although Hoffman has joined the ArborBridge team recently, he has already dived headlong into his work as the company's Chief Financial Officer. Hoffman, who is a seasoned and successful finance and operations executive with a background in expanding national companies, aims to enrich ArborBridge's quality and efficiency.
"My primary goal is to ensure an operating environment where our focus on education is always front and center," he says.
As CFO, Hoffman's first order of business is to enhance the administrative and financial systems of ArborBridge so that students, their families, tutors, and the management team are provided with a wealth of program-related information. Hoffman believes that such access to information will improve the educational experience that ArborBridge provides.
Hoffman's expertise comes from two decades of experience creating strategies within the intersection of the media, entertainment and technology. For seven years, Hoffman was Chief Executive Officer at Knitting Factory Entertainment in New York City, leading its transformation into a leading national concert and tour promotion company and overseeing a revenue increase of 400%.
As Managing Director at Native Instruments, Hoffman guided the North American expansion of a high-profile developer of software and music production technology. Prior to that, Hoffman was president and founder of Instinct Records, a record label that signed a then-unknown artist named Moby in 1989. This move propelled Instinct Records to the international stage in the 90's, eventually leading to its acquisition by Knitting Factory Entertainment in 2002.
"My background is in businesses where adaptability and flexibility are the golden rule, and the ability to create organizational efficiency out of thin air is essential," says Hoffman. "Online education is still in its infancy and that focus on flexible systems will allow us to harness the best that is yet to come," he adds.
Hoffman, who is also an avid lover of music and technology, brings a spirit of creativity and thinking "outside the box" to his position as CFO. He comes to ArborBridge with a tremendous amount of respect for its mission. "The intensity of ArborBridge's commitment to their students challenges me to raise the bar on my own efforts every day," Hoffman says. "I am very lucky to be able to work with such an incredibly smart and motivated team."
The addition of Hoffman comes at a time when ArborBridge's services are steadily on the rise. In the past decade, there has been an increase in international students taking the SAT or ACT exams. To-date, ArborBridge has worked with students in 20 countries on six continents. With the help and leadership of Hoffman, ArborBridge will continue to meet the growing demand for test preparation. Jared can be reached at jared(at)arborbridge(dot)com.
About ArborBridge
Dedicated to raising the test scores of students around the world, ArborBridge has helped hundreds of students from over 20 different countries maximize their potential on the SAT and ACT exams. Their students have seen SAT point increases exceeding 600 points and gained admission to top colleges like Stanford, Cal Tech, NYU, Columbia, Penn, and Georgetown. ArborBridge tutoring is live, one-on-one, and delivered online by elite American tutors using ArborBridge's proprietary SAT/ACT curriculum, specifically designed for online tutoring. ArborBridge was founded in 2011 by Tim Urban and Andrew Finn, who previously founded Launch Education Group, a premier in-person tutoring firm with offices in Los Angeles and Manhattan.