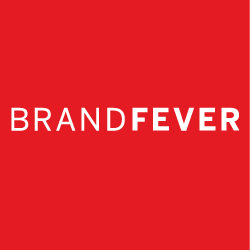 (PRWEB) October 17, 2013
Brand Fever, Atlanta-based brand and marketing firm, has launched its first-ever online documentary series titled On Branding.
The show's first episode, which launched in April 2013, featured Eric Davich, Co-Founder and Chief Content Officer at digital music service, Songza. The show's subsequent episodes have put the spotlight on creative agency startup platform Agency Spotter, Alissa Walker, noted design commentator and columnist for GOOD, Fast Company and Wired, as well as worldwide mobile black car service, Uber and web-based collaboration company, 37 Signals.
Its Fall 2013 lineup includes guests all over the world: Adii Pienaar, "Brandiing" author, investor and WooThemes/Public Beta founder, Soraya Darabi (New York Times, Foodspotting) and Maxine Bédat (The Bootstrap Project) of New York City-based fashion and storytelling platform ZADY, Willem van Lancker, Product and UX Designer of mobile eBook platform, Oyster, and Jesse Altman, CEO of Atlanta-based coffee beverage company, Whynatte.
A hybrid approach of audio and visual mobile content, the show welcomes brand builders from across the world and within Atlanta's backyard for a 360° perspective on brand stories, from leading innovators within the new business landscape.
On Branding, on iTunes, Stitcher, Vimeo and Brand Fever's show page, is available for streaming and subscription to over 15 million listeners and viewers per month. Since its launch, the show has developed an avid fan base of marketers, strategists, students and designers in North American, South American, Asian and European markets.
About On Branding:
"On Branding" is a biweekly series dedicated to introducing audiences to authentic brands that live to connect with their consumers. A digital documentary series, "On Branding" introduces you to the world's most celebrated brand creators, innovators, entrepreneurs and experts, giving an unprecedented behind-the-scenes look at Fortune 500 companies and organic, homegrown successes. Join the conversation as host Amanda Serfozo, Brand Fever Content Strategist and Copywriter, meets the brains behind the brand, and the builders that go boldly where no brand has ever gone before. No matter where you go, your brand is always on — so take On Branding with you.
About Brand Fever:
Since 1997, Brand Fever has worked at a fever pitch to deliver bold ideas, visionary talent, and fearless leadership. A brand and marketing firm that thrives on the power of collaboration and innovation, our team transforms intelligence into brand strategy, and creates dynamic brands across all media platforms, positioning them for long-term success. At Brand Fever, creative excellence is the ignition behind online, offline, and mobile execution. For us, new media workmanship is born from an intuitive understanding cultivated from deep within our team. Combined with insights from their experiences, behaviors, and perceptions, our culture of creativity gives us— and the brands we work with — an unparalleled competitive edge.