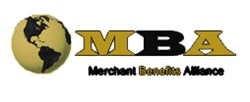 "We love our merchants at Momentum. By providing these deep discounts, we're able to provide a superior customer service experience."
Addison, TX (PRWEB) October 20, 2013
Small business owners are constantly looking for creative ways to increase their monthly revenue. Generating a revenue increase also includes saving time and money. In a time where cash is becoming less prevalent with the acceptance of credit cards almost everywhere, Momentum Payment Systems offers merchants a reward program designed to help reach the merchant's bottom lime by providing deep discounts on everyday business necessities. Momentum Payment Systems, together with Merchant Benefits Alliance, introduce the most recent added featured partners to the merchant rewards program. (http://www.merchantbenefitsalliance.com)
Members of Merchant Benefits Alliance now have the privilege to save on their business lines with Sprint, obtain access to thousands of travel-related deals with priceline.com and receive discounts from the second largest PC vendor, Lenovo. These companies are now offering unheard of discounts to merchant members of Merchant Benefits Alliance.
Kathy Bell, Sales Support Manager for Customer Service, says "We love our merchants at Momentum. By providing these deep discounts, we're able to provide a superior customer service experience."
Merchant Benefits Alliance program is the most convenient and reliable program for small business owners to reinvest back into their business. The discounts and benefits offered are not available to the general public, and are only possible due to strong buying power and strategic relationships. This program is available to all merchants processing with Momentum Payment Systems with an opt-out guarantee.
About Momentum Payment Systems
Momentum Payment Systems was established for the purpose of providing electronic payment processing solutions and other value-added services to small and medium-sized merchants throughout the United States. Momentum is a leader in the electronic payment processing field providing credit card, debit card, ATM card, gift card, prepaid card, EBT and check processing services. Momentum maintains a sincere dedication to superior customer service and an honest and ethical approach to acquiring new customers. This vision has enabled Momentum to become one of the fastest growing companies in the industry excelling in all aspects of merchant services. Momentum Payment Systems is located at 3801 Arapaho Road, Addison, Texas 75001. For more information, visit http://www.MomentumPayments.com, http://www.twitter.com/MomentumPS or http://www.facebook.com/MomentumPayments.