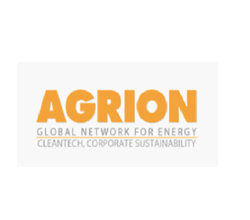 New York, NY (PRWEB) October 17, 2013
With one of the most efficient power grids in the world, Japan is determined to become a pioneer in smart grid development, on both a local and global scale. Rather than let the Fukushima disaster of 2011 set them behind in the clean energy revolution, Japan is instead using it to fuel their commitment to becoming a more energy-secure nation, moving full steam ahead with projects involving smart city development.
On October 24th, AGRION, in conjunction with its member the Japanese External Trade Organization (JETRO) is organizing a panel drawing on the opportunities for smart grid investment and development in Japan, to be held at the Japan Society in New York City. The roundtable will be composed of high-profile professionals from a variety of U.S., Japanese and international companies involved in the energy and grid space. Speaking on the panel will be representatives from Comverge International, New Energy & Industrial Technology Development Organization (NEDO), and Mitsubishi Power Systems Americas. It will be moderated by AGRION's own Managing Director Nicholas Davis.
The panel will analyze the strategies Japan is implementing to invest in smart grid infrastructure and balance the supply and demand of electricity, using renewable generation, energy efficiency, energy storage and grid optimization. By supporting the creation of these smart cities, Japan will be able to experience sustainable growth and provide an increased quality of life for its inhabitants.
--------------------------------------------------------------------
Through weekly meetings in offices around the world, AGRION provides a platform for members to connect, exchange ideas, and identify business opportunities. AGRION members can determine critical business drivers, explore innovation, and realize sustainable growth in a world challenged by resource constraints, climate change, and evolving political landscapes. To learn more or create your own profile, visit http://www.agrion.org.