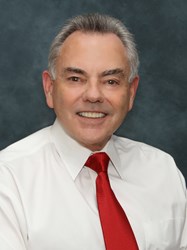 Cumming, GA (PRWEB) October 16, 2013
Dr. Page Barden, a leading cosmetic dentist in Cumming, GA helps patients achieve whiter and healthier, more oxygen rich teeth with the use of the KoR Whitening Deep Bleaching System. This unique teeth whitening system increases the oxygen supply to the teeth as it bleaches, providing maximum dual benefit to patients of both improved color of teeth and overall oral health.
The KoR whitening system works by first dissolving stain molecules that have amassed on the external tooth surface. As this happens, the oxygen that is present in the whitening gel is then allowed to absorb into the teeth. Oxygen is critical for optimal oral health and functioning of all body parts and systems, and the ability for patients to receive professional teeth whitening while increasing the flow of oxygen to their teeth is why Dr. Barden uses the KoR whitening system for his patients seeking the best in modern cosmetic dentist care.
People may experience a dull, yellow or even gray appearance to their teeth for a variety of reasons. Staining from food, beverages, smoking and medications are just some of the common causes of tooth discoloration. Some people genetically have duller color to their teeth. With today's increased focus on optimal dental health and whiter teeth, finding a cosmetic dentist who provides the best in teeth whitening can be a relief to many patients. The process for professional bleaching is relatively simple. Dr. Barden works closely with you to create the best mold for your whitening trays, which you will wear every night at home for two weeks, with the bleaching gel inside. Results vary from person to person, but it is not uncommon to see your teeth whiten up to 16 shades from where they began.
Professional teeth bleaching offers many benefits including the ability to ensure that your care is monitored closely by a trained dentist. This means that adjustments can be made as necessary to ensure that you receive the results you desire and remain comfortable throughout the process. If you are interested in learning more, visit http://www.georgiagumsurgery.com or call Dr. Barden's office today.
About The Doctor
Page Barden, DDS is a dentist offering personalized dental care for Cumming, GA gum disease patients. Dr. Barden received his Bachelor of Arts from University of Denver. He continued his education at the University Of Detroit School Of Dentistry. After serving in the U.S. Air Force, Dr. Barden further extended his education at Indiana University where he earned a degree in Periodontics from the School of Dentistry. He is part of one percent of dental professionals providing the most recent FDA cleared laser procedure for gum disease treatment. To learn more about Page Barden, DDS and his dental services visit his website at http://www.georgiagumsurgery.com and call (678) 648-1998.