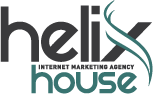 Helix House provides customers with the ability to accurately track their campaign's marketing results 24 hours a day and 7 days a week.
Tempe, AZ (PRWEB) October 17, 2013
Helix House, one of the most notable leaders in the burgeoning Internet marketing industry proudly announces its newest call tracking system designed to greatly improve its clients' ability to track their Internet marketing campaigns. Helix House has a proven reputation as being one of the most customer-centric and user-friendly Internet marketing experts in the industry. The company offers a wide variety of Internet marketing packages that are suitable for virtually any marketing budget. Companies throughout the Phoenix and Albuquerque region as well as across the country turn to this company above others for expert guidance with regard to Internet marketing.
Helix House provides customers with the ability to accurately track their campaign's marketing results 24 hours a day and 7 days a week. Having complete and total access to all reporting metrics makes a noticeable difference in how customers handle their overall marketing campaign. In addition to this cutting-edge new call tracking system, Helix House offers a full range of other useful applications including heat-mapping technology intended to improve the overall Internet marketing experience for clients. Thanks to these carefully planned and smartly integrated technologies, customers of Helix House never have too be concerned whether or not a campaign is working as intended.
The system is highly intuitive and easy to manage in that customers simply log on any time of the day or night to view a particular Internet marketing campaign and its real-time results. This totally transparent and real-time data helps customers to enjoy positive feedback with regard to their chosen marketing campaign. Other benefits of choosing this leader in Internet marketing include having access to carefully chosen and submitted links that use highly ethical link building strategies. Detailed keyword research and in-depth website analysis ensures the customers will have the competitive advantage in an otherwise demanding arena. Achieving top search engine ranking is possible and can be done in an ethical and smart way when clients work with a trusted name in Internet marketing. This latest addition, the new call tracking system keeps the Helix House tradition of quality customer service and total client satisfaction going strong.
Helix House is a highly innovative forward looking online marketing agency located in sunny Arizona and breezy New Mexico that has consistently exceeded industry expectations to routinely rank highest among some the best online marketing companies in the country.