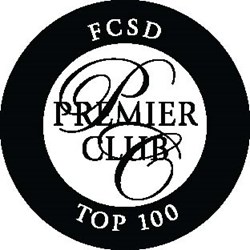 Don't fall for...it must be purchased today or else...
Barkhamsted, CT (PRWEB) October 22, 2013
Lombard Ford, providers of Ford ESP which is the only extended warranty backed by Ford, realizes that unfortunately there are still some unscrupulous people in the business of selling extended warranty plans. Lombard Ford wants consumers to know that those suspiciously official-looking postcards or letters marked "urgent" with warnings saying their vehicle's warranty is about to expire and to "act now to avoid high repair bills," is in fact, an underhanded marketing ploy.
Thousands of consumers fall for the unprincipled practices by these shady companies and a large number of the consumers, especially the elderly, may end up paying a lot of money for coverage that is likely to provide them with very little real protection; in some cases, none at all.
As a Ford dealer approaching 32 years in business, Lombard Ford has seen countless customers upset by these mailers. They come in with notice in hand to ask if their factory warranty or Ford extended warranty was about to expire. Most times the customer's warranty is fine and they have been saved from making a costly mistake, but for some others the realization came too late. Only after they had purchased the coverage from one of these third party companies, not affiliated with Ford, did they finally understand the coverage they bought was not what they were lead to believe.
The Latin phrase caveat emptor, "Let the buyer beware" is sound advice that needs to be followed when shopping for an extended warranty. So, how can a consumer be sure that the vehicle extended warranty they are looking to buy is a good one? Here are a few steps to follow:
1. Read and understand the contract thoroughly before buying. If the seller is unwilling to provide a copy of the contract for review, then alarm bells should be ringing that it's time to look elsewhere.
2. Don't fall for the high pressure sales tactics like "it must be bought today or else", any reputable company will offer the consumer time to consider the purchase.
3. When reviewing the contract be sure to look for: Who backs the plan? What are the dollar limits of the coverage for paid claims? What components are covered? Does it pay for both parts and labor on a claim? What type of parts can be used when repairing the vehicle, new, remanufactured, or used parts?
4. Understand all the obligations under the coverage that pertain to the policyholder. One area in particular is vehicle maintenance. All vehicle extended warranty companies require the policyholder to maintain the vehicle properly and most state it as recommended by the vehicle manufacturer. If this is not done, then claims can and will be denied.
However, these less reputable companies will put language in the contract that may say the engine oil and filter needs to be changed every 4 months or 4,000 miles, when the manufacturer states that for normal driving change the oil and filter every 6 months or 7,500 miles. This is referred to as a "gotcha clause" because if the customer just follows the manufacturer's schedule they will not be compliant with the terms of the extended warranty contract and it can be used against them to deny claims.
It is always best whenever possible, to purchase a protection plan backed by the automobile manufacturer for the vehicle owned. Doing this provides added assurance that if repairs are needed in the future the company backing the plan will be around to pay the claims. It also means that genuine new or factory authorized remanufactured parts will be installed by trained technicians. Usually, several levels of protection are offered from which to choose the one that will best satisfy the needs and concerns of the individual.
An alternative to a manufacturer backed plan is one provided through a recognized reputable company backed by a strong and sound insurance company. The consumer needs to be wary of plans backed by a Risk Retention Group (RRG), since these companies are not regulated, in most states, the way an insurance company or vehicle manufacturer would be regarding extended vehicle repair coverage. A simple review of the history will show that many of the failed extended warranty companies were organized as an RRG.
Please know the staff at http://www.lombardfordwarrantys.com is willing to freely review or compare any plan a consumer may be considering for their Ford, Lincoln or Mercury vehicle. They can be reached toll-free at 1-866-379-7095.
About Lombard Ford, Inc.:
Lombard Ford, Inc. is an award winning Ford dealer in Northwestern, CT since 1982. Their Internet ESP office is staffed with courteous and knowledgeable personnel who have first-hand working experience in, automotive service advising and service management, new and used vehicle sales, vehicle sales management, finance and insurance sales and customer service and sales support. For more information, visit http://www.lombardfordwarrantys.com.