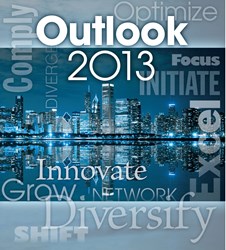 Denver, CO (PRWEB) October 17, 2013
The National Association of Active Investment Managers (NAAIM) announced today the speakers and agenda for its first annual "Outlook" conference. Scheduled to take place over two days, November 4-5, 2013 in Chicago, IL, the Outlook conference will bring together industry experts in active management, behavioral finance and ways to grow a successful RIA business.
"Historically, NAAIM has provided its members with multiple smaller conferences throughout the year to deliver actionable content to help them run a better business," said Dave Moening, President of NAAIM. "Based on member demand, we've consolidated those technical and marketing events into one larger, central event that will bring together top experts, vendors and active managers to provide a unique learning and networking experience. The NAAIM Outlook conference will complement our annual event, Uncommon Knowledge, by delivering critical information throughout the year."
Highlighting the packed agenda will be noted investment strategists, practice management gurus and industry experts, including:

Joanne M. Hill of ProFunds Group, presenting on "The Different Faces of Volatility Exposure and Portfolio Management".
Larry McMillan of McMillan Analysis, Inc., presenting on "Option-based Trading Strategies".
Dr. Raife Giovinazzo of Fuller & Thaler, presenting on "Behavioral Finance Failings: How Human Tendencies Can Get in the Way of Rational Decision Making".
Charles Stucke, Chief Investment Officer, Guggenheim Investment Advisors, presenting on "From Academia to the Street – Utilizing Behavioral Finance In Your Practice".
Jeff Kilburg, CEO, KKM Financial, presenting "Outlook on the Market".
Venkatesh Reddy, Lead Portfolio Manager/Founder, Zeo Capital Advisors, presenting "Should I Stay or Should I Go? Fixed Income in a Rising Rate Environment".
In addition to these noted speakers, the Outlook conference will feature top practice management professionals discussing the latest ways to best grow RIA firms, including:

"Gratitude Marketing" presented by Mike Sciortino of CMG Capital Management Group, Inc.
"Social Media" presented by Mark Forman of Jefferson National.
Rounding out the conference will be several breakout sessions led by successful advisors as well as other experts on the key industry issues facing advisors today.
As the industry's leading association supporting the active investment management community, NAAIM attracts leading firms to participate and sponsor its conferences. This year's Outlook conference is supported by:

Guggenheim Investments – 2013 National Sponsor
Jefferson National
Direxion Funds
Interactive Brokers
CEROS & Advisors Preferred
Sierra Investments
ProShares / Profunds
To learn more about the conference and to register, please log onto: http://www.naaim.org/events/outlook/.
About NAAIM
The National Association of Active Investment Managers or NAAIM was formed in 1989 as a non-profit association of registered investment advisors who provide active money management services to their clients, in order to produce favorable risk-adjusted returns as an alternative to more passive, buy and hold strategies. Originally called SAAFTI and comprised of a small group of successful, passionate firms, NAAIM has grown to include roughly 200 member firms nationwide, managing over $30 billion. NAAIM's purpose is to promote the common interests of those investment advisors who provide active investment management services to clients. NAAIM's membership ranges from small regional firms to large national firms with over $1b AUM, including hedge fund managers, mutual fund companies and a variety of other firms that provide professional services to RIAs. http://www.naaim.org.