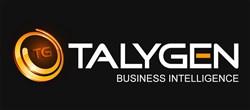 Talygen automates mundane and tedious activities, so that businesses can devote more time to forging stronger relationships with customers and growing revenue.
Palo Alto, California (PRWEB) October 16, 2013
Talygen, the world leader in Business Management Automation, today unveiled more enhancements to its Customer Relationship Management software. With its updated features, the company's module effectively automates repetitive CRM tasks so users can free up time to focus on finding qualified leads, strengthening relationships, and adding more to the company's bottom line.
"Relationships are at the core of CRM, which is why companies must put in more resources in building and nurturing them," said Harold Saini, Chief Program Manager of Talygen. "With our CRM tool, businesses will be able to do just that and so much more. Talygen automates mundane and tedious activities, so that businesses can devote more time to forging stronger relationships with customers and growing revenue."
Talygen's CRM Module gives users the capabilities to:

Easily add, edit, and delete leads
Assign contacts to each lead
Schedule follow-ups
Determine lead owners
Save attachments
Easily set and update the status of every lead
Convert leads into clients
More information on the Talygen CRM can be found here: http://talygen.com/Client-Relationship-Management-Software.
Automatic, but not impersonal
While Talygen's automation features certainly make completing CRM tasks much more streamlined, users will still be able to add personal touches to each and every lead, to ensure that clients remain distinct from each other.
For instance, Talygen lets users add specific notes and attachments to their contacts so they can track special preferences or comments. This enables sales or marketing reps to personalize how they communicate with prospects and clients.
"We understand that automation can sometimes come with the price of being impersonal. However, we are thrilled to say that that kind of thing doesn't happen with Talygen's CRM tool," mentioned Saini. "We've included several personalization and customization tools to ensure that each lead remains distinct. That way, each and every one of them gets personalized treatment, and won't feel like they're just another number."
Furthermore, Talygen lets users assign specific people to each contact, thus avoiding mix-ups or duplicates. This feature also reduces confusion while ensuring that clients and leads only have one point of contact within the company.
"Being able to assign owners to leads paves the way for one-on-one communication with prospects and clients. This allows businesses to build stronger relationships much faster," added Saini.
Available on mobile
The Talygen CRM Module is available on all major mobile platforms, including iOS, Android, Blackberry, and Windows Phone. Because of this, businesses will be able to track and connect with their leads even when they're out in the field. The Talygen mobile app also allows reps to communicate with prospects and clients in a quick and convenient way, helping them make a better impression.
"Promptness is essential in growing leads. In this fast paced world, businesses need to respond and address concerns quickly. Talygen's mobile app makes that possible," said Saini.
About Talygen
Talygen is the worldwide leader in Business Management Automation. Talygen's integrated suite of services and processes allows businesses to manage all of their core workflows via a cloud-based Software as a Service (SaaS) application. Talygen allows companies to automate, regulate and enforce their corporate processes. The company empowers businesses and their employees to manage the full set of corporate tasks without having to install specialized software for each of them.
With its wide variety of features, easy to use concepts and enhanced functionality, it allows end to end process management and seamless communication between all stakeholders in a project or business. In today's competitive business environment, successful companies are constantly challenged with managing the entire life cycle of a project efficiently and transparently. With Talygen, companies now have more ways than ever to make that happen.
Press Contact:
Talygen, Inc.
Harold Saini
(650) 800-3850
228 Hamilton Avenue 3rd Floor
Palo Alto California 94301
Media(at)Talygen(dot)com
https://talygen.com