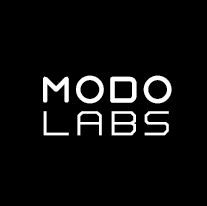 Together, Modo Labs and AirWatch provide an end-to-end solution for the full mobile app lifecycle from development through deployment with world-class security. - Andrew Yu, CTO and founder of Modo Labs
Cambridge, MA and Anaheim, CA (PRWEB) October 17, 2013
Modo Labs™, the leading on-demand Mobile Engagement Platform provider, and AirWatch®, the largest Enterprise Mobility Management (EMM) provider, today announced a partnership to deliver advanced security for mobile devices and apps in higher education. Hundreds of universities in more than 30 countries use solutions from Modo Labs to deliver rich mobile websites and native apps, and AirWatch is a leader in secure mobile device, application, content, laptop and browser management.
The joint solution addresses needs created by the exponentially increasing growth of mobile on college campuses. Studies show that 73% of students now demand campus-specific mobile applications, including access to student information systems with very sensitive information. Through the partnership, universities using Modo Labs technology will gain an additional layer of security for their mobile apps to prevent loss of this information. The schools will also benefit from another channel for deploying apps through AirWatch's highly renowned Mobile Application Management (MAM) solution. For AirWatch customers, the partnership provides seamless access to the powerful Kurogo platform and easy-to-use Kurogo Publisher to create and maintain apps.
"Our partnership with Modo Labs extends our market presence in education and delivers greater value to customers," said Preston Winn, director of education solutions, AirWatch. "AirWatch and Modo Labs are advancing mobile technologies, and our joint offering will help universities deliver greater mobility tools to their students, faculty and staff."
Prior to the partnership, many universities discovered the value of combining solutions from Modo Labs and AirWatch. Leading schools such as Princeton University, Johns Hopkins University and many others already benefit from the ideal app development, security and management solution created by utilizing mobile technologies from Modo Labs and AirWatch. Each company has also been recognized as mobile leaders by AT&T with significant partnerships deals.
"Students are demanding campus-specific mobile applications, and mobile has become a must-have for universities to remain competitive. Together, Modo Labs and AirWatch provide an end-to-end solution for the full mobile app lifecycle from development through deployment with world-class security," said Andrew Yu, CTO and founder of Modo Labs.
The solution from Modo Labs and AirWatch was announced today at the EDUCAUSE Annual Conference, the leading event for higher education IT leaders. Modo Labs is providing demonstrations of the solution in booth #470-472 and AirWatch is exhibiting in booth #751 in the Anaheim Convention Center in Anaheim, Calif., from October 16-17.
Please visit http://www.modolabs.com or contact info@modolabs.com for more information.
About AirWatch
AirWatch is the world's largest mobile security and enterprise mobility management provider with more than 8,000 customers and more than 1,500 global associates. The largest customer base, combined with the largest research and development team in the industry, allows AirWatch to provide the broadest functionality at the lowest cost. The AirWatch platform, featuring industry-leading mobile device management and application management, also incorporates the most secure content management solution, Secure Content Locker™. These solutions can be used stand-alone for unique BYOD requirements or as a comprehensive, highly scalable enterprise-grade mobility platform.
About Modo Labs
Hundreds of universities and organizations in more than 30 countries use solutions from Modo Labs to deliver rich mobile websites and native apps. Modo Labs offers real-time Mobile Engagement Platform solutions and support services to help universities and enterprises leverage the fast growing Kurogo Open Source Mobile Platform and create rich mobile experiences in a matter of hours. Modo Labs' technology integrates with data and content from any source, and presents it on any mobile device. Modo Labs Mobile Engagement Platform is designed for clean integration, exceptional user experience and a high degree of customizability. Additional information about Modo Labs is available at http://www.modolabs.com.
© 2013 Modo Labs. Kurogo, Kurogo Publisher, Mobile Optimized Middleware, AppQ, Modo Labs and the Modo Labs logo are trademarks of Modo Labs, Inc. and may be registered in certain jurisdictions. All other brand names are trademarks of their respective partners.