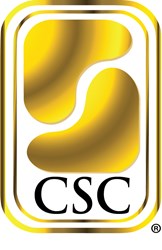 Northridge, CA (PRWEB) October 17, 2013
Contemporary Services Corporation (CSC), the world leader in crowd management and event security, announces its new three-year partnership with the NFL Cleveland Browns to provide guest services for all Browns home games at FirstEnergy Stadium. Built in 1999, FirstEnergy Stadium has a seating capacity of more than 73,000 and has hosted U.S. Men's and Women's National Soccer, The Patriot Bowl, and numerous concerts. CSC's services for the Browns and FirstEnergy Stadium will be provided under the direction of Alec Scheiner, Browns President, Todd Argust, Director of Stadium Operations, and Steve Eyerman, Manager of Stadium Operations.
CSC also announces the opening of its new Cleveland, Ohio branch office location, which will be managed by Rick Brown, Branch Manager, Lauren Schuck, Operations Manager, and Andrew Allen, Event Manager. Rick Brown stated, "CSC and our local management team are pleased to enter into this new partnership with the Cleveland Browns Football Club. We're thrilled to be a part of the history and tradition of this great organization, and we look forward to providing outstanding guest services to ensure a first-rate fan experience at FirstEnergy Stadium."
About Contemporary Services Corporation
Contemporary Services Corporation (CSC) is the world leader in crowd management and event security for the entertainment and sporting event industries. Throughout its 46 years of experience, CSC has garnered a loyal and esteemed client base, including more than 100 stadiums and arenas, over 100 universities and colleges, more than 20 convention centers, and numerous clients within the professional ranks of MLB, MLS, NBA, NFL, NHL, and NASCAR. CSC has also provided services for the world's most prestigious special events, including Collegiate Bowl Games, NCAA Final Four Tournaments, PGA Tournaments, US Open Tennis, 30 Super Bowls, 8 Olympic Games, 4 Presidential Inaugurations, 2 Papal visits, and 2 FIFA World Cups. CSC operates more than 50 branch locations throughout the United States and Canada.