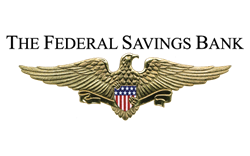 The current down payment for a Fannie Mae conforming loans is 3 percent, but will increase to 5 percent for loans submitted after November 16th.
Chicago, IL (PRWEB) October 17, 2013
The housing market, a major contributor to the economic recovery, has seen steady improvement with the help of low rate mortgages and inexpensive down payments, encouraging borrowers to make a new home purchase. However, The Federal Savings Bank is informing its prospective applicants that government-backed mortgages with Fannie Mae will soon undergo new changes through the Desktop Underwriter (DU) loan approval system. The DU system is an automatic program that has followed strict guidelines in the past, without input from lenders. The new changes will increase flexibility for certain borrowers, but will make it harder for others to qualify due to loan limits, restrictions and more costs.
Distressed borrowers
For borrowers who have gone through a foreclosure, there is usually a waiting period up to seven years before they are qualified for a new loan. However, when foreclosures were at their highest levels during the recession, many homeowners sold their properties before it was foreclosed on completely.
Though they may not have gone through a foreclosure, these pre-foreclosure sales have excluded some from getting another loan because of credit reports, according to HousingWire. The distinction is more of a technical error through the DU program, and will be changed in November so that homeowners who underwent pre-foreclosures will not be subject to a seven-year waiting period before applying for another loan. The mandatory waiting period for a borrower with a pre-foreclosure sale on their credit report is two years.
"Definitely, there were credit reports showing that even if it was a short-sale, or a pre-foreclosure, it was reading as an actual foreclosure," John Walsh, president of Total Mortgage, told HousingWire. "The only way to override it is to do a manual overwrite to Fannie, which nobody does that."
Higher costs
The current down payment for Fannie Mae conforming loans is 3 percent, but will increase to 5 percent for loans submitted after November 16th. Some homeowners may not be able to afford 5 percent on a down payment, and many were attracted to Fannie Mae loans because the cost was so low.
The increase could deter some first-time home buyers from applying for a Fannie Mae loan. However, these loans will not have upfront mortgage insurance costs, unlike current loans with a 3 percent down payment and FHA mortgages. In addition to higher down payments, loan limits have been reduced so that no mortgage can have terms longer than 30 years, as opposed to 40.
Contact the Federal Savings Bank, a veteran owned bank, to find affordable mortgage options.