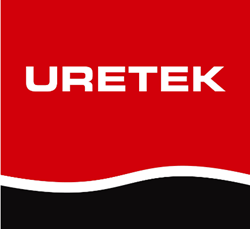 Jason 's previous professional experiences add tremendous value to URETEK 's potential and existing customers - Kathleen Shanahan, CEO, URETEK Holdings, Inc.
Jacksonville, FL (PRWEB) October 17, 2013
URETEK Holdings, Inc., a leader in providing foundation stabilization solutions, is pleased to announce the selection of Jason Fischer as Business Development Manager for the Jacksonville, Florida Metropolitan Area. Joining URETEK's experienced and successful Florida sales team, Mr. Fischer will be responsible for identifying and increasing opportunities through business development and expanding URETEK's brand awareness in this region.
Prior to joining URETEK Holdings, Inc., Mr. Fischer, an engineer, worked at Florida Power & Light where he honed his engineering and management skills. In 2006, as an engineer for the Naval Facilities Engineering Command (NAVFAC SE), he was responsible for managing energy policy and utility infrastructure at several Navy bases in the Southeast. In 2011, Jason transitioned his career back into the private sector and began working for CSX, one of the country's largest transportation companies. At CSX Mr. Fischer was responsible for successful negotiations of energy and utility contracts in over 20 states. Jason is an elected Duval County School Board Member, the nation's 20th largest school district.
"URETEK's concrete lifting and foundation stabilization solutions present an opportunity for facility owners and infrastructure managers to implement unique, cost-effective, fast and efficient stabilization and lifting solutions," states Mr. Fischer. "The adaptability of URETEK's rigid structural polymers will allow our customers to implement systems that will change the way they are currently maintaining and conducting their business."
Mr. Fischer will be working with Bob Moody, President of Florida, to build on existing business in Florida.
"Jason 's previous professional experiences add tremendous value to URETEK 's potential and existing customers," states Kathleen Shanahan, Chair and CEO of URETEK Holdings.
URETEK's proprietary polymer formulations are used in a wide variety of applications, including slab lifting and underground void filling, storm/waste drain restoration, soil erosion control, emergency infrastructure restoration (dams, spillways, and levees), and culvert, pipe, and manhole sealing.
URETEK Holdings is bonded, insured and duly authorized to conduct business in Florida. On June, 2013, URETEK Holdings announced the acquisition of 23 new state territories increasing its total footprint to 31 states throughout the United States.
About URETEK Holdings, Inc.
URETEK Holdings, Inc. specializes in improving the weight-bearing capacity of subsurface soils through the injection of patented, lightweight, expanding structural polymers. The patented URETEK Deep Injection Method provides the industry's most cost-effective, quickest and safest solution for soil stabilization and densification at depth without excavation. For 25 years, URETEK has safely completed more than 85,000 projects leveling, lifting, sealing and stabilizing structures of all sizes for commercial, residential, and governmental clients. URETEK Holdings is currently operating in 31 states across the United States.