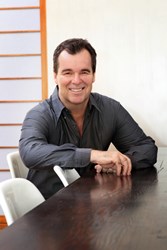 You don't need to wait for a specific date, time or promotion to invest in property, because real bargains can happen anytime with the help of great terms.
(PRWEB) October 19, 2013
"A lot of people believe that they can get bargains if they wait for special auction dates before buying real estate. But the truth is that you don't need to wait for a specific date, time or promotion to invest in property, because real bargains can happen anytime with the help of great terms," said Rick Otton, the author of the best-selling finance book How To Buy A House For A Dollar.
After reaching 73 percent clearance rate in auctions on 12 October 2013, another 1500 auctions are awaiting Melbourne residents and home buyers for the last week of October, according to a report from Herald Sun on 12 October 2013.
"There are 2 kinds of bargains. The first one is the traditional type of bargain where some guys just drop the price and all of a sudden there's a house out there with 50 percent off its original value, but the problem with this is that you need a truckload of cash to come in and buy the house," Mr. Otton explained in a new interview for his Melbourne real estate event.
"The second one is more creative than the traditional process, because you can get it not by dropping the price but by changing the terms on how you buy a house. Terms are the way or a style on how buyers get a house they want, and if you master its different forms you can make a bargain even without special auction events," he shared.
Mr. Otton then discussed some of the property investment strategies that his students commonly use when they're creating property transactions.
"A great example on how to make flexible payment terms are instalment contracts. Under this strategy, buyers, who don't have the money to pay for the full amount of the property right away, can ask for some flexibility or extension over the time frame of payment from the seller and in exchange offer them a higher price," he said.
"The bargain comes when you look at the total cost. If you applied for a bank loan to pay for the house you'll end up paying almost three times the original price of the property, but with creative terms you just paid a few more dollars for the deal," according to Mr. Otton.
"It's about time that more Aussies applied these strategies to get their hands on real bargains for Melbourne property, instead of flocking special auction events just to get perceived bargains," Mr. Otton reminded home buyers.
Discover more creative strategies with Rick Otton at his upcoming Melbourne event on 26 October 2013.
About Rick Otton
For over 23 years, property millionaire Rick Otton has built an impressive real estate portfolio using innovative strategies that he has developed - strategies in which transactions are made without the need for traditional bank-type loans. He constantly refines his techniques as he buys and sells properties through his We Buy Houses business which operates in Australia, New Zealand and the UK.
A gifted speaker and educator, Mr Otton conducts regular one-day free seminars across Australia, which build on the the concepts he shares in his 2012 book 'How To Buy A House For A Dollar', voted by Money Magazine and Dymocks Book stores as one of the Top 10 Most Popular Finance Titles for 2013.
He regularly records and publishes iTunes podcasts via his channel Creative Real Estate.
His innovative low-risk, high-reward approach to Australian real estate investing has been featured in a variety of television programs and magazines, including Today Tonight, Hot Property and Australian Property Investor.
To register for one of Mr Otton's free Australian one day seminars visit HowToBuyAHouseForADollar.com.au or phone, in Australia, 1300 888 450.