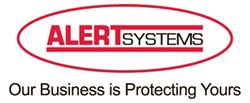 Raids at stores can be a frightening experience for members of staff and can unfortunately be difficult to predict.
(PRWEB UK) 17 October 2013
The Manchester Evening News reports on October 10 in the article 'CCTV Video: Six Masked Robbers Target Shop Worker in Cheetham Hill Raid', police have released footage of the incident in an appeal for information. Footage of the incident shows six masked individuals, who police believe to be teenagers, enter the store before ordering staff to the back of the shop. Police believe that the individuals then took three bottles of vodka before a member of staff attempted to prevent them from leaving. This attempt allegedly resulted in the staff member having a can of beer thrown at his head before the individuals left the shop.
Police have released footage of the incident, which occurred in the evening of October 5, in an appeal to the public for information.
Detective Sergeant Alex Wild told the Manchester Evening News that:
"We are urging the public to look at the CCTV and see if you know any of the offenders. We believe they are local and may well have been in the shop previously. If you know anything about who was involved or remember seeing a group of teens in the area around the time of the robbery we would be keen to hear from you."
The CCTV specialists at AlertSystems understand the importance of installing a CCTV security system on your business' premises, and a spokesperson shared their thoughts on the release of this recent CCTV footage:
"Raids at stores can be a frightening experience for members of staff and can unfortunately be difficult to predict. With this in mind it is important to ensure that there are adequate security measures in place to protect members of staff and your customers. CCTV can offer valuable reassurance to members of staff and the public that the premises are being effectively monitored. Installing CCTV security systems can also be of vital importance to the police in their investigations, as footage can be released in an appeal for more information."
AlertSystems manage and maintain over 5000 security installations throughout the UK and are specialists in providing business security solutions. Offering professional service and a complete range of security services such as monitored alarm systems, Automatic Number Plate Recognition and Avigilon CCTV security systems. AlertSystems offers effective and reliable solutions to security problems.