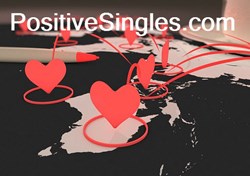 Los Angeles, California (PRWEB) October 19, 2013
Finding a date is perhaps the most difficult thing for those who have STDs, confirms the latest report released by PositiveSingles.com, a renowned online dating site for people living with STD. The report is based on the survey conducted by the company in the month of October. Sources confirmed that of the 1,000 members of the website aged from 20 to 45, who took part in the survey, a whopping 82.34 percent think that the hardest thing in their life is to date. They are rejected by the other person after understanding about their Sexually Transmitted Disease. The survey also revealed that only 15 percent of people think they have few friends who treat them as normal (non-STD) friends.
When contacted, a representative of the person confirmed, "Yes, the survey reveals some shocking figures. The high percentage of those affected from a Sexually Transmitted Disease, who are not able to find a date, feel isolated from the crowd. They feel ashamed of themselves and give up on their life easily."
Experts of the field are of the view that the need of the people aged between 20 and 45 to have sex coupled with the fear of being infected in case they enter in a physical relationship with an affected person, are the major reason behind the rejection of the diseased. In addition, the chance of the baby suffering from STD increases a lot in case one of the parents is infected. This simply results in most in cutting ties with others and living a quiet and lonely life.
Jeffery Z, the Marketing Manager of PositiveSingles.com said, "Life has never been easy for STD infected people." He further added, "They are rejected by other people and feel ashamed of themselves."
About PositiveSingles.com
As the largest and most trusted online dating site for people living with Herpes, HPV, HIV / AIDS, Hepatitis, Chlamydia, Gonorrhea, Syphilis and other STDs, PositiveSingles.com is completely anonymous and cares about members' privacy more than other sites. You are not required to submit any information that you are not comfortable with on this site. Whatever you are looking for Herpes dating, HPV dating, HIV AIDS dating, or any other STD dating.