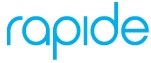 Coventry (PRWEB UK) 18 October 2013
Earlier this year, Imperial College London launched a clinical research program into how diabetes sufferers can improve their quality of life through proactive communication and SMS messages. The three year study will be the first of its kind in the UK, looking at the concept of motivational text messages.
Using Rapide's proactive communication solution, Inform and Interact, Imperial College London will be sending out three text messages every week (Monday, Wednesday and Friday) to half of the people on the study. These will be motivational messages encouraging people to take positive action to improve their condition. The other half of the people on the study will receive no motivational messages.
If this approach is proven to be effective through the study, SMS could be widely used across the health service to reduce type 2 Diabetes and this would, in turn, have a hugely positive impact on the NHS and the general public.
While using SMS in healthcare is far from new, it is something that has massive room for development. Today, SMS messages are being sent out to people all over the country, reminding them about their appointments. This is all in an effort to reduce DNA (Did Not Attend) rates that cost trusts hundreds of thousands of pounds each year in wasted time and staff resource.
However, there are many other ways that Nigel thinks text messages could be used to help improve the health of individuals and reduce costs to the NHS, thus releasing extra funds which could be used to focus on more acute or problematic areas which would benefit from additional investment.
Firstly, it's important to look at SMS as a two way interaction; not only are they a great way to send out proactive messages reminding people to do something, but they're also a great way of finding out exactly what people are thinking by asking them for feedback.
The same financial pressures seen in other public sector bodies apply to the NHS. SMS can support a "doing more with less policy," reducing the size of call centres with a simple method of texting, asking for feedback and automating the analysis. Appointments, for example, can be amended by engaging patients via text message. Using text messages means that individuals can reply as and when suits them, rather than having to take calls during work or worse still, missing them all together. This places the choices with the patient and not the NHS; involving the patient more in the decision-making process.
Similarly, there is a huge amount of pressure on the government for the NHS to listen to the views of patients and sending an SMS is the quickest way for a relative to share their views on how their loved one was treated. Currently there are many ways of capturing the Friends and Family question (NPS question for those outside NHS), "On a scale of extremely unlikely, to extremely likely how likely are you to recommend our department to your friends and family?" The answer enables a department to find out how they're doing in a fast and clear way. A great benchmark. However, with a follow up SMS the healthcare industry can truly find out where it's going right or wrong, simply by asking 'WHY?' This second question not only indicates that the health industry cares what their patients think, but it also gives the recipient a chance to reply in their own words, with no leading questions (as is found with many surveys) that may sway their answer and make it less impartial. The verbatim feedback therefore gives the insight a qualitative feel to their quantitative score.
But why text messaging and not calling or emailing? The Department of Work and Pensions is already a big fan of text messaging, using them to remind people about their Jobcentre Plus appointments and keeping them up to date with developments in relation to their benefit claims. They use this method as they know that if you ring someone on a given landline you are not guaranteed to reach the person you are trying to get hold of. Email presents a different challenge, some people receive thousands of emails each day – so it's possible your one, very important health related email could get lost in a sea of emails, or worse be sent straight to a junk folder. But most importantly, it's a fact that an overwhelming 96 per cent of all text messages are read within four minutes, the average email, 48 hours.
End
For press enquiries, please contact jennifer.morris(at)rapide(dot)co(dot)uk on 02476 011 905.
Notes to Editors
Rapide was launched in 2000 by Nigel Shanahan and is one of the UK's leading customer engagement specialists, providing customer engagement solutions that drive advocacy to half of the FTSE.
They produce state-of-the-art proactive communication and fast feedback technology that lets their clients increase revenue and reduce churn by listening and reacting to the voice of the customer in real-time.