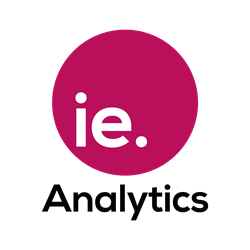 This summit was created with the sole intention of spreading knowledge in this new and exciting area
Las Vegas, NV (PRWEB) October 18, 2013
Analytics and Big Data are two of the widely discussed topics in boardrooms across the world during the past two years. The ability to not only track what customers are doing, but to be able to monetize this action has proven to be a real draw for several companies.
Company leaders are looking towards certain organizations that have achieved unprecedented success through innovative and original uses of data. There is one un-questionable market leader in this, a company who started out as a regular search engine but have now become one of the largest and profitable companies in the world, Google.
This is why there has been significant buzz around the Business Analytics Innovation Summit, taking place at Caesars Palace in Las Vegas on January 22 and 23, where Deepak Tiwari, the Head of Analytics and Insight from Google will be presenting the secrets of his success.
From his role leading the Analytics and Business Intelligence teams within this internet behemoth, Deepak is going to be sharing the ideas behind why Google have managed to utilise its data to make billions of dollars and become one of the best known companies in the world.
Deepak will be sharing the stage with prestigious companies such as Coca-Cola, Saatchi & Saatchi and LinkedIn. The summit itself is being billed as a must attend for anybody with an interest in implementing or growing their analytics departments.
The event is being run by acclaimed director Emma Flanagan. "This summit was created with the sole intention of spreading knowledge in this new and exciting area," said Flanagan. "We wanted to bring a truly interactive feel to the traditional conference and I believe with the open nature of the event, we have achieved this."
For more information on the summit visit the website http://theinnovationenterprise.com/summits/business-analytics-las-vegas-2014 or contact Robert Shanley at rshanley(at)theiegroup(dot)com or +1 415 992 7605
About IE.: Innovation Enterprise, a CFO Publishing company is an independent business-to-business multi-channel media brand focused on the information needs of Senior Finance, Operations, Planning, Strategy, Decision Support & Advanced Analytics executives. Products include IE.Summits, IE.Finance, IE.Analytics, IE.Operations, IE.Strategy, IE.Membership and IE.Insights. Whether it's delivered online, or in person, everything IE produces reflects the company's unshakeable belief in the power of information to spur innovation.