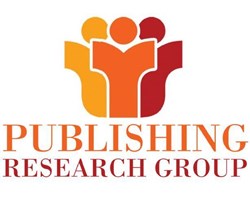 (PRWEB) October 23, 2013
Accurance and CreateSpace captured the top spots in a customer satisfaction survey conducted from March to June 2013 by Publishing Research Group (PRG), a survey organization focused on publishing industry. Self publishing authors reported satisfaction overall, as well as satisfaction with customer service and with end-product. PRG published the survey result along with the full report on September 2013 on their official website. The survey was distributed through SurveyMonkey on March 13, 2013.
A total of 536 self publishing authors participated in a 14-question online survey measuring author experience, satisfaction with publishers, and publishing and promotion fees. Over 20 author services firms were cited as the authors' most recent publisher, as well as authors stating they were self-published without the aid of a firm. In addition to reporting on the overall author sample, the online survey reported on the ratings of 8 individual firms: Accurance, AuthorHouse, CreateSpace, iUniverse, Lulu, Publish America, Trafford, and Xlibris.
Accurance and CreateSpace received the highest client satisfaction ratings in all three categories surveyed. For Overall Satisfaction, CreateSpace and Accurance were in a statistical tie for top ranking, with scores of 8.6 and 8.5 respectively. For Customer Service Satisfaction, Accurance ranked first with a score of 9.0, CreateSpace an 8.4. For Satisfaction with End Product, CreateSpace ranked highest with an 8.7 rating, with Accurance a close second at 8.5.
Author Solutions firms (AuthorHouse, iUniverse, Trafford, and Xlibris) were at the bottom of Author Satisfaction, ranking as the worst 4 in two categories and 3 of the worst 4 in one category. Xlibris received the lowest ranking of all firms, finishing 8th out of 8 in two categories and 7th in the third category.
Authors cited an inability to provide adequate book sales as the number one reason they did not stay with their author services (publisher) firms. The survey also revealed that the authors with more publishing experience were also the ones more satisfied with their current publisher—and those that more often picked the top-rated satisfaction firms of Accurance and CreateSpace.
For more information about Publishing Research Group, visit http://pubresearchgroup.org/