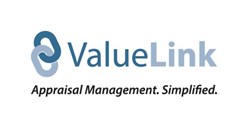 RealView adds a new dimension to ValueLink and reinforces its position as the industry's most advanced appraisal management system on the market today.
HOUSTON, TX and ALISO VIEJO, CA (PRWEB) October 21, 2013
ValueLink Software, the company behind the industry-leading ValueLink appraisal management system, and Platinum Data Solutions, the industry's provider of zero-tolerance solutions for mortgage compliance, quality and fraud, have entered into a partnership that integrates RealView™ automated appraisal quality verification system with ValueLink. This integration, which enables ValueLink's lender and appraisal management company (AMC) customers to seamlessly access RealView, provides ValueLink users with the means to ensure compliance, avoid costly errors and save hours of review time – all with just a few mouse clicks.
RealView will be available to all ValueLink customers at any subscription level. To order a RealView report, users simply click on the RealView button from their ValueLink systems. All pertinent information is automatically transmitted from ValueLink to RealView, so the user doesn't need to re-key any information. The RealView report will be ready in just a few minutes.
"An appraisal is the foundation of a mortgage, and lenders and AMCs that are serious about success are not willing to expose themselves to any risks on quality or compliance," said Farrukh Omar, COO at ValueLink Software. "Our lender and AMC customers rely on us to provide the tools that ensure quality appraisals. That's a major reason they use ValueLink, and a major reason why we integrated RealView into ValueLink."
RealView is a zero-tolerance technology for verifying appraisal quality and compliance, and the most comprehensive and configurable technology of its kind. It evaluates and validates every field on an appraisal against database of thousands of public and private sources; delivers its findings in simple English; and assigns an overall quality score that includes numerical rankings for the report's compliance, credibility and the property's complexity in relation to the local area. RealView cuts appraisal underwriting times by 50%; brings consistency to the underwriting and quality control processes; and provides deeper appraisal and property information than any appraisal review technology, in just minutes.
ValueLink offers a comprehensive web-based solution for appraisal management companies, lenders and appraisers to help them manage the appraisal process. The system is fully customizable and manages the entire appraisal process, from order creation to report delivery, efficiently while maintaining regulatory compliance.
"We believe in constantly improving ValueLink and our aim is to provide our customers the state-of-the-art technology to ensure that they operate more efficiently, maintain regulatory compliance and find value from using our products," Mr. Omar added. "RealView adds a new dimension to ValueLink and reinforces its position as the industry's most advanced appraisal management system."
"As regulations get tougher and technologies become more sophisticated, fewer and fewer lenders are allowing any ambiguity in the quality and compliance of their collateral valuations," said Arturo Garcia, COO for Platinum Data. "RealView's gaining a lot of traction because smart companies like ValueLink Software are taking a zero tolerance approach to appraisal quality and compliance. We're very happy to see the industry shift toward unquestionable quality, particularly because when it comes to assuring quality in valuations, there's no other company that comes close to Platinum."
About ValueLink Software:
ValueLink Software is a provider of technology solutions to the real estate industry. The company offers a comprehensive web-based platform designed to help appraisal management companies, and financial institutions manage the appraisal process for residential and commercial properties. With constant innovation and technology integrations, ValueLink has become the premier appraisal management system on the market that is scalable and ensures compliance with the latest regulations. ValueLink Software was founded in 2009 and is based in Houston, Texas. For more information, visit http://www.ValueLinkSoftware.com or email info(at)ValueLinkSoftware(dot)com.
About Platinum Data Solutions:
Platinum Data provides technologies that help mortgage lenders, servicers, investors, and appraisal management companies value collateral, and identify and manage collateral risk. Its online platform and analytical tools are being used by hundreds of companies to perform due diligence, prevent buybacks, and protect billions of dollars in assets across the U.S. The company's RealView™ system revolutionized the way the industry reviews appraisals, while its AVM offerings provide a truly unbiased perspective on collateral valuation. Platinum Data Solutions is based in Aliso Viejo, California and was founded in 2002. For more information, visit http://www.PlatinumData.com or email info(at)PlatData(dot)com.