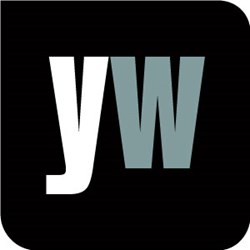 London, UK (PRWEB UK) 31 October 2013
Optivite, one of the leading manufacturers of natural animal feed additives, took its road-show seminar to Malaysia, World Poultry reported October 11th. The article, "Optivite seminar covers omega-3 use in poultry feed," noted that the seminar covered the use of mycotoxin binders and the benefits of incorporating a concentrated omega-3 fatty acid supplement in poultry feed. Optivite technical director Paul Forster, who spoke at the seminar, commented, 'Modern livestock are deficient in omega-3 fatty acids as the increased use of cereals and vegetable protein based diets has led to an over-supply of omega-6 fatty acids. This imbalance can cause an exaggerated inflammatory response to disease and under performance.' (http://www.worldpoultry.net/Broilers/Nutrition/2013/10/Optivite-seminar-covers-omega-3-use-in-poultry-feed-1387283W/)
With this in mind, Yourwellness Magazine delved into the issue of eating fish over taking fish oil supplements. Yourwellness Magazine noted, 'It is common knowledge that omega-3 is good for you. These fatty acids are recommended by virtually every dietician and nutritionist in the world – and that's because they have a number of health benefits for you and your body both in the short and long term. However, imagine if you were to go to the doctor and they spoke to you about your health. You would find it pretty strange if they were to recommend eating several portions of salmon to stay healthy. But, truth be told, there's no reason that this wouldn't have the same effect as taking the omega-3 pills…In fact, the idea of eating fish in place of taking the pills might actually be very beneficial for a number of reasons.' (http://www.yourwellness.com/2013/11/best-way-get-omega-3#sthash.wYc4D0FC.dpuf)
Yourwellness Magazine analysed the pros and cons of either taking fish or just taking the fish oil supplements:
1. Fish – The pros are that simply eating two portions of fish a week can provide all the necessary omega-3 nutrients, and it's much easier for the body to absorb nutrients from food that it is in tablet form, because the body is naturally used to breaking down the compounds in this manner. However, some fish does not have the right amounts of omega-3 to make it worthwhile.
2. Fish oil – Most fish oil tablets are created from small fish which do not suffer from the effects of over-farming, but removing so many small fish, which would often be eaten by larger fish, from the seas and rives might damage the environment.
To find out more, visit the gateway to living well at http://www.yourwellness.com.