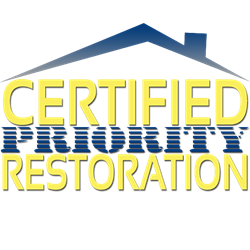 (PRWEB) October 17, 2013
Jay Carson has been a Florida resident and involved with unwanted water removal and water damage restoration for the last 35 years. If anyone is an expert on the topic, it is Jay. As technology has launched high achievers in most industries into a race to provide better, faster and higher quality services; the water damage repair business is no exception. Jay Carson is taking full advantage of the newest technologies with his latest venture; Certified Priority Restoration, LLC. We spoke with him regarding advancements in technology and the unique needs of south Florida property owners.
"Every year the tropical climate of South Florida creates a water disaster for hundreds or thousands of South Floridians; and that assumes that we have no hurricanes or major storms. The climate here is so localized that a five block area could get completely flooded while a quarter of a mile away, it barely rained," he said. "By investing in new technology including our website and mobile applications, better equipment and our technician certification program, we can respond to emergency localized flash floods in 30 minutes or less. The faster we can get to a flash flood victim, pump their home or business and get the place completely dried out; the less the overall damage and long term effects will be," he added.
Mr. Carson explained that in the hot and humid climate of South Florida, the importance of a quick response cannot be understated due to the speed with which mold can form. Mold is the enemy of every Florida property owner. Once mold infestation begins, it can be extremely unhealthy and difficult and expensive to permanently remove. Carson concluded with "Our objective is to respond to a client's call, do whatever is required to get the place dry, and then sanitize the premises before any mold has a chance to begin forming. We care about our clients and will do everything within our power to prevent or limit long term damage due to floods or unwanted water.
For more information visit http://www.certifiedpriorityrestoration.com.