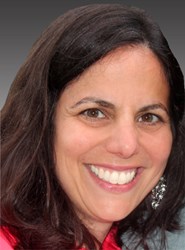 Knowing how to tap into consumers' needs and develop resonant messaging and communications strategies is the key to driving further growth for Zicam®." - Lori Norian, VP Marketing
Bridgewater, New Jersey (PRWEB) October 17, 2013
In preparation for the fast-approaching cold and flu season, Bridgewater, N.J.-based Matrixx Initiatives, Inc., has hired CPG veteran Lori Norian as Vice President of Marketing on the popular Zicam® Cold Remedy brand. Under Norian's tutelage, the Zicam® marketing team looks to boost awareness and household penetration, building on several years of strong growth.
Norian, who previously worked at Unilever, has extensive experience in CPG brand management, having worked on popular products including Hellman's®, Ragu®, Bertolli®, and Altoids®. Norian said she believes her experience translates well to the cold remedy brand, which is targeted primarily to women.
"Knowing how to tap into consumers' needs and develop resonant messaging and communications strategies is the key to driving further growth for Zicam®," Norian said. "I'm looking forward to helping consumers understand the benefit of Zicam® and understanding that they can shorten the duration of a cold, avoiding sick days!"
Norian said the company's small size and single-brand focus appealed to her as her opportunity to truly run a business. The new VP joins an all-female sales team, headed by CEO M'Lou Arnett. Arnett said she recognized the expertise Norian would bring to the table, and her newest hiring decision was an easy one.
"I knew Lori had one of the best minds in the industry, and I had heard of what she had done over the years with other brands," said Arnett. "She has unparalleled knack for planning and developing a campaign, and we're very fortunate to call her one of our own here at Zicam."
Norian is currently putting her planning skills to work, developing activations for the upcoming cold season starting this November – Zicam®'s busiest time of year. Activations will span TV, print, and digital media; social media activations; consumer experiential and sampling; and in-store campaigns.
"I'm getting settled in fast, but then again I have to – the Cold Monster® is coming," Norian joked, referring to the character in the Zicam® advertising campaign.
Matrixx Initiatives, Inc., has been engaged in the development and marketing of better ways to feel better through over-the-counter health care products that utilize innovative drug delivery systems for over 20 years. The Zicam® portfolio includes cold remedy, cough relief, nasal decongestant and allergy relief products.