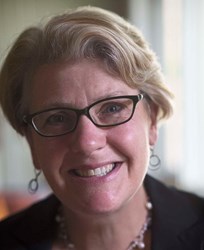 McLeansville, N.C. (PRWEB) October 17, 2013
Continuing the recent momentum at Litera Corporation, leading developer of content risk management solutions, Liza Madden has joined the management team. Formerly Director of Marketing for HP Software supporting the WorkSite family of products, Madden's new title is Director of Client Development for the central region, based in Chicago.
"During this period of swift growth for Litera, we are pleased to announce that Liza Madden, an industry veteran and proven professional, has joined our team," said Karen Massand, President at Litera. "Her years of industry experience and client focus is one more opportunity to further provide our clients with the resources they need to assist them with their content productivity and risk management projects."
Known for her expertise in enterprise content management and providing superior consulting services, Madden has spent 25 years serving the technology needs of Am Law 200 firms. Prior to Hewlett Packard, Madden spent 14 years as a Director of Consulting Services at Baker Robbins & Company. Her technical experience, along with a strong reputation for building excellent client relationships, perfectly positions Madden to represent Litera's rapidly expanding portfolio of services and products.
"I can't think of a better place to elevate my impact on the legal technology landscape", said Madden. "Litera's exciting portfolio in the creation, collaboration and control of content with widely popular products such as Innova®, Change-Pro®, Metadact®-e as well as the newer offerings such as LSFT, SYNC™, IRM, IDS® and Galaxy® is just what the legal IT industry needs to achieve content risk management while enhancing productivity. It is an exhilarating opportunity and I am delighted to join a team of excellent and dedicated professionals."
About Litera
Litera offers a comprehensive content risk management suite of cyber-secure document creation, collaboration, and control technology that provides organizations with unsurpassed content confidence. Litera's patented solutions increase productivity throughout the document lifecycle, and enable more secure and effective collaboration between people, teams and organizations to empower ideas that drive success. Litera solutions offer information workers and mobile professionals the ability to manage their documents and data with a degree of control not available through any other applications on the market. Visit http://www.litera.com to learn more.