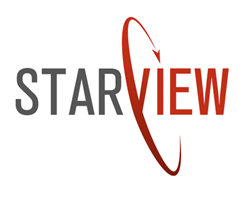 At Starview, we are committed to being a leader in the SDN market and appreciate the validation of our efforts with such a prestigious award.
San Jose, CA (PRWEB) October 17, 2013
Starview Inc., the industry's leading provider of operational intelligence and analytics software, announced today the company received the prestigious Excellence in SDN Award™ for its innovative Software Defined Networking solution, Starview SDN Analytics. The award was presented by global integrated media company TMC's INTERNET TELEPHONY Magazine and SDN Zone.
Starview's SDN Analytics is a network analytics and visualization solution that leverages Cisco's onePK API to provide IT network professionals with full-stack visualization, discovery and analysis of business services through a single, easy-to-use and intuitive interface. It is built on Starview's extremely powerful real-time operational intelligence and analytics platform, the Starview Enterprise Platform, and enables IT organizations to ensure optimal uptime and availability of networked business services.
"The Software Defined Networking market space is growing very rapidly, and SDN solutions are providing enterprises with the ability to tap the power of real-time network analytics for improved business outcomes, such as service availability and asset utilization," said Jerry Meerkatz, CEO, Starview. "At Starview, we are committed to being a leader in the SDN market and appreciate the validation of our efforts with such a prestigious award."
"Recognizing leaders advancing SDN technologies, TMC is proud to announce Starview as a recipient of the annual Excellence in SDN Award," said Rich Tehrani, CEO, TMC. "Starview's SDN analytics solution has demonstrated innovation and will help shape the face of the quickly evolving industry. It is our pleasure to honor Starview for their inspiring work."
SDN has already had a profound impact on the IT and Telecom industries and, as this architecture continues to grow in popularity, the Excellence in SDN Awards recognizes the companies that are leading the way in SDN solutions and analytics.
Winners of the Excellence in SDN Award are published in the October 2013 issue of INTERNET TELEPHONY Magazine.
About Starview Inc.
Starview Inc. is a leading provider of operational intelligence and analytics software that simplifies the rapid development and deployment of reliable, distributed, real-time enterprise solutions. The Starview Enterprise Platform™, and its patent-pending Active Model™, enables organizations to accurately model their environments and improve their situational awareness by analyzing and taking action on distributed operational data where it is being generated. The result is improved service availability and resource optimization that ultimately improves revenue generation and profitability. A key solution area is distributed network visualization, analytics, and control for Software Defined Networking (SDN). For more information, please visit http://www.starviewinc.com.
Twitter: @starviewInc
About TMC
TMC is a global, integrated media company that supports clients' goals by building communities in print, online, and face to face. TMC publishes multiple magazines including Cloud Computing, M2M Evolution, Customer, and Internet Telephony. TMCnet is the leading source of news and articles for the communications and technology industries, and is read by as many as 1.5 million unique visitors monthly. TMC produces a variety of trade events, including ITEXPO, the world's leading business technology event, as well as industry events: Asterisk World; AstriCon; ChannelVision (CVx) Expo; Cloud4SMB Expo; Customer Experience (CX) Hot Trends Symposium; DevCon5 - HTML5 & Mobile App Developer Conference; LatinComm Conference and Expo; M2M Evolution Conference & Expo; Mobile Payment Conference; Software Telco Congress, StartupCamp; Super Wi-Fi & Shared Spectrum Summit; SIP Trunking-Unified Communications Seminars; Wearable Tech Conference & Expo; WebRTC Conference & Expo III; and more. For more information about TMC, visit http://www.tmcnet.com.