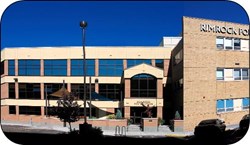 ... a long standing reputation as the leading addiction treatment facility in the region...
Billings, Montana (PRWEB) October 31, 2013
Rimrock Foundation, a leading addiction treatment facility in the Rocky Mountain Region, will provide information and education on drugs plaguing the Bakken Oil Fields and surrounding rural communities in eastern Montana and western North Dakota at the TRAC Energy EXPO 2013 Wednesday, November 6th from 10 am to 11:30 am at the Montana Convention Center – Center Stage.
Attendees will learn how these substances impact the mind, the body, a family, a community, and a workforce. The Meth & the Bakken presentation will include a discussion on available treatment resources and assistance for those in need. This break-out session will be presented by senior Rimrock Foundation staff and will provide information in the following areas:

Overview of cognitive effects of methamphetamine use long and short term
What employers need to know to recognize signs of substance use
How to talk to employees suspected of using
What services are available immediately and long-term both in their community and state-wide
Co-occurring disorders and the inter-relationships with substance use
Social implications of substance use
The session will allow for tailored discussion based on audience questions and direction. Smaller group discussions can be held with additional Rimrock staff through the TRAC Energy Expo – 2013 in Billings, November 5th through the 7th to address unique situations and facilitate networking between participants.
Rimrock Foundation looks forward to the opportunity to help tackle the wide spread drug use and addiction problems all too familiar to Bakken employers and communities.
RIMROCK FOUNDATION:
Rimrock has a long standing reputation as the leading addiction treatment facility in the region, serving adults and adolescents with substance use and co-occurring disorders. Rimrock views addiction as a whole person illness affecting an individual's emotional, physical, spiritual and social well-being. Their programs are designed to assist people in balancing these life areas.
Rimrock will have senior staff members presenting information in the following areas:

Overview of cognitive effects of methamphetamine use long and short term
What employers need to know to recognize signs of substance use
How to talk to employees suspected of using
What services are available immediately and long-term both in their community and state-wide
Co-occurring disorders and the inter-relationships with substance use
Social implications of substance use
For more information: http://www.rimrock.org