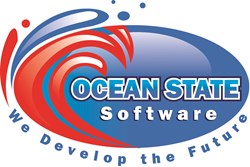 "Social media use has increased by 365% - Are you still in the dark?"
(PRWEB) October 17, 2013
Ocean State Software, a New England Based social media for business powerhouse, announces its "ICE" line of products, Internet Corporate Enhancement services for Business Owners. The ICE line of products, as seen in this video, including Black Ice and Fire & Ice designs, builds and manages all of a small business' web products with a strong emphasis on social media and mobile web site technology. Social Media and mobile website use is still a mystery to many business professionals, but it isn't too late to understand the absolute power that this media brings too small to mid-sized businesses: ICE offers business owners a new way to manage their social media from Facebook to Google+, YouTube to LinkedIn and increases a business's internet footprint.
These new products offer a business owner the ability to focus on core business strategies while Ocean State Software focuses on the internet footprint that is critical to any business to succeed.
In addition, Ocean State Software offers training for Business Owners that is specifically created for beginners in social media and for businesses who struggle to understand social media sites like Facebook, LinkedIn, Twitter, Google+, YouTube, Instagram, Blogs and more.
Today there are more than 2.27 billion people online, and social media use has increased by 365% in the US alone. The question is no longer whether or not businesses should be active on social media. The question is: "Is social media understood well enough to integrate it into business strategies?"
That's why Ocean State Software, created a suite of managed products for business owners. Ocean State Software wanted to develop a product that was brief, to the point, and effective, so that professionals could concentrate on their business while Ocean State handles the online footprint.
"We're excited to launch Social Media 101 Training for Business Owners because we know that many professionals are still in the dark when it comes to social media," says Ken Smith, Ocean State Software CEO. "They know that social media is important somehow, but haven't had the opportunity to experience and understand social media and mobile web development in a business context yet. Our products will get them up-to-speed quickly."
Social Media 101 training for business owners is comprised of 3 sections: an overview of the social media landscape, a segment on how social media tools work, and real world examples and experiences. The landscape overview will cover who is using social media, how big it really is, and what to know. The tool review will cover top social networks, including Facebook, Twitter, YouTube, LinkedIn, Instagram, Google+, and more. The final section shows how to implement what's been learned for the business.
This Social Media 101 for business owner's class is designed for professionals from all backgrounds - executives, small business owners, marketers, CEOs, representatives from larger companies, and anyone looking to quickly and effectively grow their brand or business through social networks.
Like all of Ocean State Software's programs, this Social Media 101 Training for Business Owners class is action-oriented and will provide case studies, guidebooks, action planners, templates, checklists, and more that will help attendees put what they've learned into action, all from the comfort of the business owner's desktop computer.
The Social Media 101 for business owners program also includes bonuses, such as access to Ocean State Software's online training programs ($289+), access to Ocean State Software's top-rated BLACK ICE program ($249), and a free report developed for the company's current web offerings for one low price.
Those interested in attending can register and get more information by contacting Ocean State Software at info(at)oceanstatesoftware(dot)com or calling 877-964-2674. This class is already selling out, so reserve your seat now to guarantee your space.
Ocean State Software is a top-rated provider of social media, Internet marketing and social media training to companies of all sizes. Ocean State Software has worked with the biggest and best companies including, Google, Charities, Bing, Industry Associations and more. Ken Smith is the CEO of Ocean State Software and is an internationally recognized speaker, a social media expert and visionary on the subject of Social Media Marketing for business.