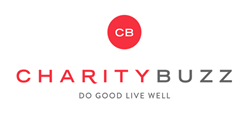 New York, New York (PRWEB) October 24, 2013
Charitybuzz, the global leader in online charity auctions, has announced the release of the new Charitybuzz App for iPhone. Designed by Fueled, this mobile app's sleek design and flawless functionality offers on-the-go access to its star studded auctions.
The App delivers instant access to hundreds of once-in-a-lifetime experiences up for auction. Money raised goes to charity. Features include the ability to browse a vibrant display of auction packages by category, tap to access full auction details, and place bids in real-time directly via the iPhone. The App's powerful search capabilities allow bidders to quickly find their favorite celebrities, athletes, musicians and business figures on the auction block.
Charitybuzz raises funds for nonprofits around the globe through online auctions with the world's most recognizable celebrities and brands. Featuring access to acclaimed actors and musicians, business and political leaders, star athletes, luxury travel, couture fashion, rare memorabilia and more, Charitybuzz brings its online community of bidders exclusive opportunities to live their dreams and make a difference. Since launching, Charitybuzz has raised more than $80 million for charity.
"With 35 percent of customers visiting Charitybuzz.com via mobile, and 75 percent of those customers exclusively using Apple devices, releasing the Charitybuzz iPhone App was a natural next step for the company. The App gives Charitybuzz's community of affluent, socially conscious bidders the ability to quickly and easily win the items they love, for the causes they care about, whether they're in a meeting, at the airport or on vacation," said Sameer Chowdhury, CTO at Charitybuzz.
Registered bidders can choose to receive push notifications from the App when they are outbid, when an auction they are watching or bidding on is about to close, and when special rewards are set to expire, ensuring they have the best chance of winning their dream experiences, anytime and anywhere. iPhone users can also use the Charitybuzz App at affiliated fundraising galas to browse auction items associated with that charity and place bids.
"We were thrilled to get a chance to work on this project," said Leah Feuer, the Fueled project manager overseeing the Charitybuzz project. "Charitybuzz is such a cool platform and they've helped do a lot of good around the world. This is one of those projects that you're just proud to work on."
Device Requirements:

iPhone and iPod Touch
Requires iOS 6 or later
4.7 MB
Pricing and Availability:
The Charitybuzz App is free and available worldwide exclusively through the iPhone App Store in the lifestyle category or at http://www.itunes.com/appstore today.