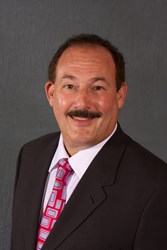 Since the RCA Super Conference's theme is Game Changers, we will highlight major projects and how they will impact Miami's thriving commercial real estate market.
Miami, FL (PRWEB) October 17, 2013
The Commercial Alliance of the Miami Association of Realtors (RCA MIAMI) will bring together regional leaders and real estate professionals to discuss new market trends and significant developments in the South Florida real estate market at the RCA Super Commercial Conference this Friday at the Biltmore Hotel. Among the experts addressing the attendees are Keynote speaker Moe Veissi, immediate past present of the National Association of Realtors; Francis Suarez, City of Miami commissioner; Albert E. Dotson, Jr., Bilzin Sumberg; Jimmy Morales, city manager of Miami Beach; John Dohm, chairman-elect of MIAMI and principal at Infinity Commercial; and Luciana Gonzalez, project manager of Miami 21.
"Since the RCA Super Conference's theme is Game Changers, we will highlight major projects such as the new Miami Beach Convention Center, a new project by Jackson Hospital, and Miami 21 and how they will impact Miami's thriving commercial real estate market," said RCA MIAMI President Michael Silver. "We're fortunate to have more than 15 of the top experts in their fields discussing issues pertinent to commercial real estate and the future of our dynamic, global region."
Details:
● What: RCA Super Commercial Conference
● Who: REALTORS Commercial Alliance, industry experts and local leaders
● When: Friday, October 18
● Where: Biltmore Hotel, Coral Gables, FL
"The RCA MIAMI Super Commercial Conference is a great way for real estate professionals to learn about exciting opportunities in commercial real estate throughout South Florida," said RCA MIAMI President-Elect Edward J. Redlich. "Our world-class experts and special guests will offer valuable insight into the latest trends that are impacting commercial real estate, the business community, and the economy in South Florida. The quality of our line-up and of the conference reflects South Florida's prominence as a world-class region."
Topics to be discussed at the RCA MIAMI Super Commercial Conference include public/private partnerships, South Dade developments, Miami 21, medical and technology infrastructure, and developments in Broward County.
The RCA Super Conference is sponsored by Bilzin Sumberg, IMAPP, and Total Bank.
If you would like to learn more about the RCA Super Commercial Conferences, go to RCAConference.com.
Schedule:
8:00am - 9:00am Registration & Continental Breakfast
9:00am - Noon
Navigating Miami 21

Francis Suarez, Miami Commissioner, District 4
Luciana Gonzalez, Project Manager, Miami 21
Iris Escarra, Shareholder, Greenberg Traurig
Robert S Fine. Esq, A.I.A., Co-Chair, Greenberg Traurig
Land: Dirt to Diamonds

Mike Silver, 2013 RCA President & First Vice President, CBRE
Vicky Garcia-Toledo, Partner, Gov. Relations & Land Development, Bilzin Sumberg
Michael D. Wohl, Partner, Pinnacle Housing Group
Ronald Kohn, President, Kohn Commercial Real Estate, Inc.
South Florida Game Changer: Larkin Hospital
Jack Michel, CEO, Larkin Hospital
Public Private Partnerships: Future Forward

Albert E. Dotson, Jr., Partner, Gov. Relations & Land Development, Bilzin Sumberg
Jimmy Morales, City Manager, Miami Beach
Kevin T. Lynskey, Assistant Director, Business Initiatives, Port Miami
12:30pm - 1:30pm Lunch
The Gold in Our Backyard
Moe Veissi, Immediate Past President, National Association of REALTORS, 2010 Commercial REALTOR of the Year, Florida Realtors
1:30pm – 2:00pm Networking Break
2:00pm - 4:00pm
From South Dade to Broward

Elizabeth Santos, Vice President, Sime Realty Corp.
John Dohm, 2014 Chairman-Elect, RCA MIAMI & Principal, Infinity Commercial
David Coddington, VP Business Development, Greater Ft. Lauderdale Alliance
Tech Tools for Commercial Brokers
Jean Maday, Director Commercial Membership, Development & Outreach, NAR
3:47pm - Closing Remarks and Grand Prize Drawings
About RCA MIAMI
The REALTORS Commercial Alliance of MIAMI (RCA MIAMI) seeks to serve commercial members and to shape and unify the commercial real estate brokerage and service industry in South Florida. With over 1,500 members, RCA is the only association of REALTORS dedicated exclusively to commercial real estate interest throughout Miami-Dade County. The Alliance provides member services, including a legislative voice, education opportunities, a code of ethics, and networking opportunities that provide enhancement of the commercial REALTORS knowledge base and ability to service their clients. RCA MIAMI participation facilitates networking opportunities. The Alliance hosts the Annual Commercial Super Conference and Expo, the largest commercial expo in South Florida.
About the MIAMI Association of REALTORS
The MIAMI Association of REALTORS was chartered by the National Association of Realtors in 1920 and is celebrating 93 years of service to Realtors, the buying and selling public, and the communities in South Florida. Comprised of four organizations, the Residential Association, the Realtors Commercial Alliance, the Broward County Board of Governors, and the International Council, it represents more than 30,000 real estate professionals in all aspects of real estate sales, marketing, and brokerage. It is the largest local Realtor association in the U.S., and has partnerships with more than 100 international organizations worldwide. MIAMI's official website is http://www.miamire.com.
####