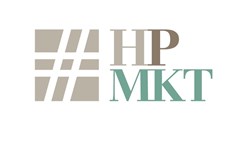 Smyrna, GA (PRWEB) October 19, 2013
Metro Atlanta Home Stager, Barbara Heil-Sonneck, Owner of Design2Sell will be attending this fall's High Point Market in Greensboro, North Carolina. High Point Market is the largest furnishings industry trade show in the world. The event is held every six months with thousands of attendees coming to view and buy the latest products in the industry. Barbara, along with Design2Sell's fellow designers will explore the trade show and get a firsthand glance at some of the fresh new designs for the fall season. The event will begin this weekend October 19th to the 24.
The team will attend seminars and make some selections for buying to add additional pieces to the companies inventory. The team is looking forward to viewing showcases from company's like Braxton Culler, Bernhardt, Universal Furniture and much more!
Design2Sell will share their findings and learning from their visit from the event so stay tuned for an update. Be sure to visit Design2Sell's blog for some visuals of the event.
To review Design2Sells updates on the 2013 Spring High Point Trade show earlier this year click on the following links:Design2Sell at High Point Market Spring 2013: Latest Trends Update and Design2Sell's input on High Point Market Trends
About High Point Market
The High Point Market is the largest furnishings industry trade show in the world, bringing 75,000 attendees to each Market and showcasing more than 2000 Exhibitors. High Point Market is held twice a year with tens of thousands of new product introductions. People from all over the world attend to get a glimpse of what's hot in the industry. To learn more about the event, dates and how to register visit http://www.highpointmarket.org/.
About Design2Sell
Design2Sell provides Home Staging and Interior services to the metro Atlanta and surrounding areas. The company believes in using creative, budget friendly design solutions and incorporating resourceful green décor in each home styled by its designers.
Services include:
Interiors- Providing consultations for do it yourself projects and updates, one room designs, total home redesign, space planning,and furniture selection. Design2Sell's team of designers will work with you to find the best solution to fit your lifestyle and budget. Home Staging - Design2Sell Home Staging specializes in staging lived-in and vacant properties, offering Do It Yourself Consultations to Full Service Solutions including Renovation Consultations.
For more information about Design2Sell or for staging and design tips visit the website at homedesign2sell.com.