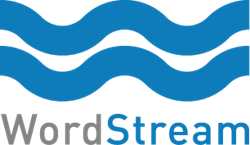 "Our hope is that the winner will serve as a role model for the larger community and use this excellent prize package we have arranged as a catalyst to even greater success." - WordStream Founder and CTO Larry Kim
Boston, MA (PRWEB) October 18, 2013
WordStream, Inc., will help small businesses vastly improve their PPC strategies by kicking off the $25,000 Marketing Makeover – Grade and Get Paid contest. The Grand Prize winner of this contest will receive $25,000 towards its 2014 Google Adwords budget and complimentary usage of WordStream's PPC Advisor solution and Constant Contact's Email Marketing software for a year.
Small businesses are constantly battling resource limitations – either in revenues or time – that prevent them from optimizing usage of proven marketing technologies that reach new customers and cultivate existing ones. Consider these statistics that demonstrate that businesses understand the value of pay-per-click (PPC) strategies but do not know how to use them effectively:
The average small business wastes 25% of their PPC budget due to a "set it and forget it" mindset that results in low or no ongoing AdWords account activity.
50% of small business Google advertisers don't have conversion tracking enabled – meaning they can't tell what is or is not working, or even if their investment is losing or making money.
WordStream wants to help these small business owners optimize the effectiveness of their marketing strategies through the use of award-winning PPC tools. The Grand Prize winner of the $25,000 Marketing Makeover – Grade and Get Paid contest will also get free access to Constant Contact's Email Marketing tool, giving the winning small business a variety of sophisticated solutions that easily enable best practices, insights into areas for improvement and, ultimately, great returns. Email marketing and PPC are a powerful combination that has the ability to draw and cultivate customers to help companies meet business goals and achieve greater revenues. WordStream and Constant Contact are giving one small business the opportunity to completely makeover their marketing.
"With the time and resource constraints they are under, small businesses need every bit of help that they can get," said Christopher M. Litster, senior vice president of sales and marketing at Constant Contact. "We are thrilled to team up with WordStream to help provide small businesses with the tools and education they need to run effective marketing campaigns."
Contest Entry Process
Entry for the contest is an easy 2-step process:
1. Visit http://www.wordstream.com/gradeandgetpaid and use WordStream's AdWords Performance Grader to generate a customized AdWords Performance Report that will show where your PPC account needs attention and provide tips on how to restore and repair your paid search campaigns.
2. Entrants are then asked 2 questions about what they learned and what they'll do differently based on insight from the report. Entrants have 30 days to improve their PPC performance. After that time, a second and final report will be automatically run by WordStream and emailed to the entrant. The Grand Prize winner will be the small business who improved their AdWords account performance the most between the initial report and final report. Visit http://www.wordstream.com/gradeandgetpaid for official rules and eligibility.
9 Small Businesses Receive a Tablet Computer!
In addition to the grand prize winner, nine small businesses will be awarded a 32G Nexus 7 Tablet for exemplary performance in specific PPC categories including:
Highest Account Activity score
Highest Quality Score
Highest Text Ad Optimization score
Lowest Wasted Spend (by dollar amount)
Highest PPC Best Practices score
Highest Click Through Rate
Contest Eligibility Guidelines
All entrants must fulfill the following criteria to be considered eligible for the $25,000 Marketing Makeover – Grade and Get Paid contest.
Monthly Google AdWords spend must not exceed $50,000 USD.
This contest is open to US and Canada (excluding Quebec).
Entrants must have an active Google AdWords account as defined by advertising spend in the account across a 90-day period preceding the contest entry date.
There is only one entry allowed per unique AdWords account.
"Knowledge is power for small businesses," said Larry Kim, founder and chief technology officer of WordStream. "Small businesses stand to gain significant returns from PPC and email marketing campaigns but often do not have the resources to fully maximize their investments. Our hope is that the winner will serve as a role model for the larger community and use this excellent prize package we have arranged as a catalyst to even greater success."
About WordStream
WordStream Inc. (http://www.wordstream.com) provides SEM software and services that help marketers get the maximum results from their PPC and SEO efforts. WordStream's easy-to-use software allows for more effective paid and organic search campaigns by providing the 20-Minute PPC Work Week, a customized workflow that guides marketers through steps that can greatly improve their AdWords campaigns. WordStream's services deliver quality traffic, clicks and conversions for businesses looking to improve their pay-per-click marketing efforts. WordStream also offers an award-winning free PPC tool, the AdWords Performance Grader, which evaluates users' PPC accounts and provides valuable tips for improvement.