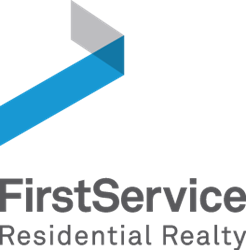 Austin, Texas (PRWEB) October 17, 2013
A private Canadian real estate investment group has selected FirstService Residential Realty (FSRR), to manage its 583-unit townhome community, the Landing at Round Rock. Formerly named Monterone at Round Rock, the Class A property constructed in 2001 is located north of Austin, Texas. FSRR is committed to maximizing property value by providing exceptional resident services and optimizing financial performance.
"It is a great honor to have been selected to manage such a prestigious community as the Landing at Round Rock," said Shailene Casio-Smith, vice president of business development, FSRR. "This management assignment further strengthens our position as a premier property management company within the Austin and Central Texas real estate sector."
Located at 7711 O'Connor Drive, the Landing at Round Rock offers residents luxurious living amenities. Tenants have access to a business center, a theater, conference and game rooms, five resort-style swimming pools and a 24-hour full-service fitness center with complimentary fitness classes.
The Landing at Round Rock's townhomes feature attached garages, ground-floor entries, hardwood floors, granite countertops, Jacuzzi garden tubs, 10-foot ceilings and walk-in closets. The community is within the award-winning Round Rock Independent School District and only 15 minutes from The Domain®, Austin's premiere shopping and dining destination. FSRR is scheduled to complete $2.2 million in capital renovations within the next year.
FSRR provides services to more than 20,000 units nationwide. Its combined resources further enable the company to leverage and expand its local model to provide customized, on-the-ground service with standardized operating procedures, centralized systems, oversight and reporting capabilities.
About FirstService Residential Realty (FSRR)
FirstService Residential Realty, a subsidiary of FirstService Residential, services both multifamily communities and single-family homes, with local market specialists dedicated to meeting the unique client and resident needs in each region. FSRR provides unparalleled end-to-end management solutions for their clients' rental real estate investments. For more information, visit http://www.fsrr.com.
About FirstService Residential
FirstService Residential is a subsidiary of FirstService Corporation, a global leader in the rapidly growing real estate services sector, one of the largest markets in the world. As the largest residential property manager in North America, FirstService Residential oversees more than 6,000 properties and 1.5 million residential units across 21 U.S. states and three provinces in Canada. The company has more than 12,000 employees driving local market expertise and managing in excess of $6 billion in budgets. For more information, visit http://www.fsresidential.com.