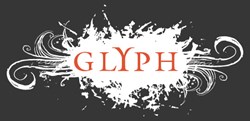 The rise in usage of mobile devices and penetration of high-speed Internet have forever changed the way we do business. Savvy businesses are increasingly looking abroad to expand their customer base, effectively targeting customers in their own language.
Santa Clara, CA (PRWEB) October 17, 2013
Aaron Schliem is founder and CEO of Glyph Language Services, a global translation and localization services company that specializes in crafting intuitive and accurate multilingual communications for the business and finance sector as well as the games and multimedia industry. Glyph also specializes in web-based language learning solutions for corporate human resources departments along with complex linguistic and geocultural consulting. Aaron began his first language company in Chile in the mid-1990s and has led Glyph since its inception in 2001. A regular speaker at language industry events, Aaron is a recognized expert in the fields of multilingual communications and emerging technologies, in particular mobile and social digital content. Aaron works with Fortune 1000 companies worldwide to drive innovation and solution integration as it relates to publishing digital content, growing powerful global brands and ensuring comprehensive global business communications.
About Glyph
Created in 1996 as a division of the Seattle Language Academy, the company incorporated as Glyph Language Services in September of 2001. Our founders are linguists and senior software developers, so a passion for language and technology runs through our veins.
Glyph has experienced strong, but controlled growth since incorporation, making a name for itself among middle-tier Multi-Language Vendors. Our clients include Fortune 500 companies, among a significant but select portfolio of US-based and international clients specializing in Software, Technology, Legal, Life Sciences, and Consumer Goods & Services.
Glyph is not in the localization business to make a quick buck out of a growing market; rather, we strive for smart and sustained growth, maintaining a commitment to our core values and, most importantly, to our clients' successful globalization initiatives.
-----Panel Discussion Overviews-----
Thursday, October 10
The Reviewer Roundup: Succeeding with Linguistic Review
Speakers: Lydia Clarke (Acclaro), Fabio Fernandes (Visa Inc.)
Host: Aaron Schliem
Synopsis: Does linguistic review often feel like a hard, never-ending challenge? You're not alone. Many companies find themselves on a dusty back road with review, unable to avoid delays, or worse, launch cancellations. The Visa Client Training and Publications Programs department tackled review head-on and created a system that works for their complex localization projects into six languages. Learn how Visa mastered the "reviewer roundup" and how they now succeed with faster review turnarounds, on-time releases and reviewers who are happy to wear cowboy translation hats every once in a while.
Friday, October 11
Localization of Mobile Applications at eBay — Successes and Challenges
Speakers: Francesco Pugliano (eBay Inc.), Emilie Raynal (eBay Inc.)
Host: Aaron Schliem
Synopsis: eBay users rely increasingly on mobile devices to search, buy and sell, anywhere, anytime. Mobile contributes significantly to eBay's growth and the localization team plays a crucial role in the success of the company's mobile applications. In this session, we will discuss how eBay grew its mobile presence globally by providing high-quality applications in the languages of its millions of users. You will learn about eBay's mobile localization processes, best practices and challenges. We will also show examples of internationalization issues that impact cost and time to market if not addressed upstream.
----------
Contact Glyph Language Services to find out how we can help your company succeed in penetrating foreign markets!