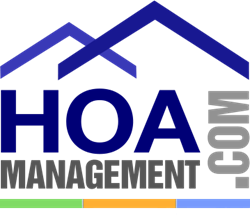 Mesa, AZ (PRWEB) October 19, 2013
HOA Management (.com) is proud to announce a new advertising partnership with TerraPro, Inc. TerraPro is a full service landscape maintenance company servicing the entire Metro Phoenix area.
TerraPro, Inc. has partnered with HOA Management (.com) to advertise their services to community associations and property management companies in Arizona that are actively searching for landscaping services. As a result of the new partnership, TerraPro, Inc. will appear on the HOA Management (.com) vendor directory. To learn more about TerraPro, visitors to the directory can view TerraPro's profile page on HOA Management (.com). This page allows users to contact TerraPro in a number of ways. These include a direct hyperlink to their website, a current phone number, an email contact form, and a link to TerraPros's Facebook social profile.
TerraPro offers excellent Landscape Maintenance Services for any type of property valley wide in Arizona. Terrapro is structured with General Managers, Supervisors, Foremen and General Gardeners. All Managers are thoroughly experienced in each area of Ornamental Horticulture and are backed by many years of landscape experience. Terrapro serves homeowners associations, retail centers, apartments, and commercial-industrial. Terrapro also provides homeowners associations and their management companies a means to keep the playgrounds and tot-lots in their communities in optimal condition.
HOA Management (.com) is a leading HOA property management directory that uses targeted marketing strategies to reach out to community associations and offer them free access to its online directory. Association residents and board members are able to connect with professional management companies and service providers in their local area by searching on the HOA Management (.com) directory. To learn more about HOA Management (.com), visit http://www.hoamanagement.com or email sales(at)hoamanagement(dot)com.