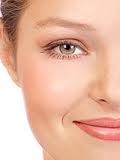 Having beautiful skin empowers me
(PRWEB) October 19, 2013
TheBeautyPlace.com solves the dilemma of which skin care brands are worthy of being called the best. When it comes to skin care products, quality not quantity is key. The appearance of the skin can only look as good as the products being applied to it. SkinMedica and Obagi are the top two selling brands in the US for many reasons.
The SkinMedica product line is based on the science of the skin's own healing. SkinMedica employs proven ingredients such as vitamins E & C, Retinol, tea tree oil, salicylic acid. The SkinMedica TNS Essential Serum fights environmental damage, smoothes and tightens skin and brightens and lightens age spots. The remarkable element of Skinmedica products are that they target a magnitude of skin issues. Alternative skin care brands require the use of countless products to achieve a desired complexion. With the use of SkinMedica Essential Serum mulitple skin issues are being addressed and not only one issue is being focused on. Whether you are looking to tighten sagging skin in the neck, eliminate crow's feet or reduce under eye circles, SkinMedica has products that can help rejuvenate your face.
The Obagi line has enjoyed great success as well because it combines the most potent ingredients available to treat a variety of skin issues. The Obagi skin care system is divided into multiple categories in order to perfect specific skin conditions, helping to discover more radiant skin. These skin care systems include Obagi CLENziderm, the Obagi Nu-Derm system, the Obagi Elastiderm line, and the Obagi Professional-C Serum. The Obagi Nu-Derm cleanser is part of an anti aging system that transforms cellular functions to keep skin looking flawless. The results from using Obagi skin care systems is beautiful healthy skin that is smooth and tight, even in skin tone, free of disease and sensitivity, naturally hydrated and functioning properly to fight disease and signs of aging. Obagi products address the skin in its totality.
Having fabulous skin never goes out of style, it is a trend that is here to stay. SkinMedica and Obagi both offer products that can transform your skin. In order to determine which brand is more suitable, it all comes down to the type of regimen that is desired. For the consumer that prefers a simpler regimen they may choose SkinMedica, while someone with a more thorough regimen may prefer Obagi.
After using either brand just take a step outside, the compliments will speak for themselves.