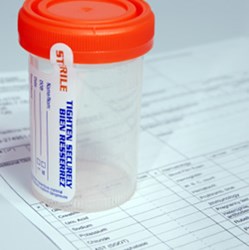 Illicit drug use among young adults aged 18 to 25 has been at its highest in 2009-2012 compared to those years of 2002-2008.
Elk Grove, CA (PRWEB) October 17, 2013
The Substance Abuse and Mental Health Services Administration (SAMHSA) has released the National Survey on Drug Use and Health: Summary of National Findings detailing 2002-2012 and it paints a picture of increasingly more prevalent abuse in recent years. Illicit drug use among young adults aged 18 to 25 has been at its highest in 2009-2012 compared to those years of 2002-2008. In fact, there was a significant spike from 19.7% in 2008 to an alarming 21.4% in 2009 among that population group abusing illicit drugs.
This increase in drug use isn't just in the 18-25 year old demographic, it is also mirrored in the 26 or older group as well. While not as high as their 18-25 year old counterparts, the 26 or older group has seen peaked drug use in the years of 2009-2012. In 2012, approximately 7.0% of all individuals abused drugs.
The drug of choice for both groups has been marijuana, with 19% of adults ranging from 18 to 25 abusing the substance in 2011. For adults 26 or older, the statistic was smaller. Around 5.3% of all adults partake in smoking marijuana.
The statistics paint a very bleak picture for many recruiters and employers looking for new employees. Many job seeking adults are in fact abusing at least one illegal controlled substance. Employees who abuse drugs, while being notoriously less productive than non-drug users, also are a liability to any business, corporation or organization that employs them.
For instance, if an individual hired as a driver has an accident which had happened under the influence of any substance, an initial drug test on condition for employment can mean a world of difference for an organization that employs this individual. If a drug test was conducted, liability slips from the organization to the individual driving the vehicle. It shows that the organization took the necessary steps to ensure the employee was drug free and would be suitable to drive under the banner of this organization.
While it is impossible for an employer or recruiter to significantly affect the rates at which individuals choose to abuse drugs. It is entirely possible, to lower the amount of liability an organization retains over its employees if the necessary steps in drug testing are taken.
HireSafe offers a wide range of drug testing options from hair follicle tests, urinary screening, to even oral fluid swab testing. All of these options constitute the varying means in acquiring an applicant's drug history. For instance hair follicle tests will give the longest window into a person's past, while oral fluid drug testing will only show a few days. Choosing a drug test should mirror the amount of responsibility required on part of the applicant in the job role's duties.
HireSafe is one of the nation's highest ranked background screening companies, rated A+ by the Better Business Bureau. In operation since 1997, HireSafe is a full-line provider of Human Resource solutions, including Employment Background Screening, Drug Testing, Form I-9 Document Management with E-Verify and Applicant Tracking including Social Network Recruiting. As a CA licensed Private Investigative Agency (PI #25313), HireSafe provides only responsible, professional and FCRA compliant reports to their clients.