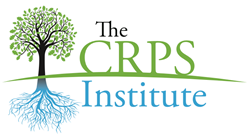 The Only Facility of Its Kind in America Dedicated Solely to the Treatment of CRPS
New York, NY (PRWEB) October 17, 2013
Complex Regional Pain Syndrome (CRPS), formerly known as RSD, is a chronic pain condition that is classified by unrelenting pain in the extremities and has no defined cause. This condition is three times more common among women. Due to medical professionals general lack of understanding about this condition, CRPS is one of the most under treated and underdiagnosed medical conditions. However, conservative estimates put the number of sufferers at 3 million in the US. Treatments of this condition generally relied on opiate based medications and painkillers.
Now, a diverse team of Pain Management Specialists, Physical Medicine and Rehabilitation Specialists, Physical Therapists and Mental Health Professionals have teamed up to open The CRPS Institute, the only facility of its kind in America dedicated solely to the treatment of CRPS.
About The CRPS Institute
The CRPS Institute team is comprised of the most progressive thought leaders in their respective fields, each with extensive training and experience in treating those with CRPS. The team will include Dr. Sanjay Bakshi, Dr. Steve Aydin, Dr. Sudhir Diwan, Dr. Gerard DeGregoris, III, along with psychiatrists and physical therapists. Aside from offering the latest multidisciplinary treatments, the CRPS Institute will also employ mental health professionals, as the rates of depression in those with CRPS is startlingly high.
The CRPS Institute physicians are affiliated with and hold attending positions at some of the most esteemed hospitals in New York including Lenox Hill Hospital and Beth Israel Medical Center in Manhattan. All treatments and procedures will be performed at The CRPS Institute's state of the art outpatient surgical facility.
In an effort to determine the most effective treatment protocol, each patient and their history is collectively evaluated by a physician and a unique multidisciplinary treatment protocol is prescribed. Treatments at The CRPS Institute will include: medication management, selective nerve blocks, stellate ganglion blocks, sympathetic nerve blocks, spinal cord stimulator implants, intrathecal pump implants and outpatient Ketamine infusions. These treatments will be paired with physical therapy to restore lost muscle function as a result of the muscle degeneration and atrophy common in CRPS.
About Complex Regional Pain Syndrome
Although CRPS has no defined cause, what is known is that CRPS is a disorder of the nervous system and not a psychosomatic condition. Most research shows overactivity in the nerves responsible for transmission of pain signals to the brain. In some instances, this is the result of a former injury to the affected extremity, however the pain response is disproportionate to the original injury. This pain and nerve overactivity does not subside and often intensifies and may spread to the opposite extremity as well as the original extremity.
CRPS patients are often perplexing to physicians and the average patient sees five separate physicians or specialists before being correctly diagnosed. Aside from chronic pain, CRPS sufferers experience swelling of the extremity, sensitivity to heat or cold, excess perspiration, abnormal skin discoloration, muscle spasms and neurological deficits. Depression and reclusivity are common as many fear that exposure to heat, cold or physical contact to the affected extremity may trigger an attack.
Location and Appointments
The CRPS Institute will begin taking appointments on October 17 and be open to the public on November 15th. All patients will receive a no cost medical records review before their first appointment. The CRPS Institute will be located at:
The Galleria Building
115 E. 57th Street
Suite 610
New York, NY 10022
Phone: 855.404.CRPS
http://www.CRPSInstitute.com