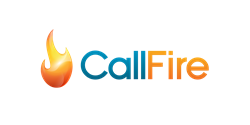 ...the laborious and costly nature of collections has changed...
Santa Monica, CA (PRWEB) October 18, 2013
Finding delinquent customers, collecting payments, and maintaining collections morale are certainly not easy tasks. Collections efforts take a lot of time and certainly a fair amount of money, and if efforts aren't successful, companies may actually lose money during the process of collecting past due balances. But with CallFire's innovative mobile technology, the laborious and costly nature of collections has changed into a much more appealing effort.
The Collections Webinar Series (Oct 21 to Oct 25) focuses on products that have created results for companies, big and small, all across the country, including Voice Broadcast, SMS Texting, Cloud Call Center, Call Tracking, and IVR. Each webinar will focus on a specific product and its various uses to improve your collections efforts.
During these webinars, a CallFire sales and operations specialist will demonstrate how to:
1. Create a collections or marketing campaign highlighting a particular product or service
2. Creating easy Pay-by-Phone options
3. Send thousands of Voice Broadcasts and SMS Text Messages instantly
4. Track and analyze the effectiveness of your efforts
CallFire's Voice Broadcast and SMS texting solutions are perfect for late payment campaigns and upcoming payment reminder notices. Interactive Voice Response (IVR) is also an excellent choice to take your collection efforts to the next level by providing an added layer of customer service through swift and convenient call routing. With the Cloud Call Center, make the outbound collections calling process more efficient in order to reach more customers in a shorter period of time. Monitor and analyze each calling campaign using our easy to use analytics. And, when it comes to text messages, it's a proven fact that they have close to a 100% open rate. With that kind of assurance that messages will be received and read, your account alerts and collections efforts will almost certainly be viewed by customers. CallFire's telephony products help keep customers' accounts up to date by streamlining the overall collections process.
Find out during our webinar how CallFire can be tailored to your specific needs. CallFire, an Inc. 500 company, has demonstrated its versatile and affordable technology as a leader in the cloud telephony industry serving thousands of customers in insurance, sales, marketing, government, non-profit, politics, and in many more enterprise level applications.
About CallFire: Since 2004, CallFire has simplified telephony, making sophisticated, carrier class telecom capabilities available through an affordable, easy-to-use GUI and API platform. Any business, from start-up to enterprise, can reach its customers on any device, using text messaging or voice, with CallFire's massively scalable, cloud telecom platform and SMS gateway. CallFire products include Voice APIs, Business Text Messaging, Voice Broadcast, Local Phone Numbers, Toll Free Numbers, IVR, Power Dialing for agents and more. Call analytics enable CallFire's 100,000 users to reach customers more often using call tracking, virtual phone service, dialers, and mobile messaging.