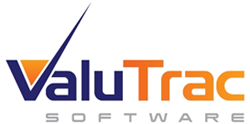 Flower Mound, TX (PRWEB) October 22, 2013
ValuTrac Software (ValuTrac), a leading software solutions provider to the appraisal management and mortgage lending industry, announced today the hiring of respected industry veteran David Yavorsky as the Company's new Chief Information Officer. Mr. Yavorsky brings more than 30 years combined experience in information technology operations and commercial and residential lending in the mortgage and real estate industries. In this new role, Mr. Yavorsky is responsible for business operations related to internal and external technical environments, technology partnerships, and industry compliance.
During his 13-year career at First American Corporation, Mr. Yavorsky held senior level management positions including Chief Information Officer & Senior Vice President of First American Mortgage Informations Services Group, where he lead a team of 400 professionals and managed a $50 million budget to align technical resources with strategic business initiatives. He also held the position of President and Chief Executive Officer of First American Real Estate Tax Services where he directed the overall operations, customer relations, and administration for over 1,270 employees and 15 office locations across the country.
"Technology not only powers ValuTrac, but is the core value proposition for our customers and the future of the mortgage industry," commented Clint Cornett, Chief Executive Officer of ValuTrac. "David is a talented executive with deep experience in the mortgage industry, technical knowledge and operational infrastructure that can help better serve our customers and drive business growth initiatives. He also has a clear understanding of the need for a more holistic approach to lending and how it can streamline and mitigate risk throughout the lending value chain."
Mr. Yavorsky has also held senior management positions at Preferred Resource Management, Inc., Integrated Business Systems, Arbor National Mortgage, Citicorp Mortgage, Inc., Metropolitan Real Estate Tax Service and Travelers Mortgage, Inc.
About ValuTrac Software, Inc.
Launched in 2009, ValuTrac Software is a fully-customizable appraisal management platform, which enables financial institutions and appraisal management companies (AMC) to efficiently manage appraisal workflow across one scalable internet-based platform. ValuTrac offers products aimed at expediting the appraisal process while ensuring industry compliance. As the industry demands Web-based software that allows customer relationship management (CRM) in an ever-increasing time-sensitive manner, ValuTrac fills the void while providing a vast knowledge base from past work on the client side of lenders and AMCs. For more information on ValuTrac Software, please visit http://www.valutracsoftware.com/.
Media Contacts:
John Lovallo, LEVICK, please call 917-612-8419 or email jlovallo(at)levick(dot)com.