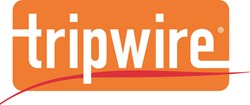 "Tripwire IP360 Express is designed to provide smaller organizations with an affordable solution that provides the same comprehensive vulnerability management technology used to protect many of the largest, most sensitive networks in the world
Portland, OR (PRWEB) October 21, 2013
Tripwire, Inc., a leading global provider of risk-based security and compliance management solutions, today announced Tripwire® IP360 Express, a new, competitively priced vulnerability management bundle specifically designed for small and medium businesses.
According to a recent report from the National Small Business Association (NSBA), 94 percent of small business owners are worried about cyber security and nearly half reported that their businesses had suffered cyber attacks. According to the association, cyberattacks cost small businesses an average of $8,699 for each attack, and businesses whose banking accounts were hacked had an average loss of $6,927.
"We have seen a dramatic increase in interest for our market-leading vulnerability management solution from small and medium sized businesses," noted Rod Murchison, vice president of product management and technology alliances for Tripwire. "Tripwire IP360 Express is designed to provide smaller organizations with an affordable solution that provides the same comprehensive vulnerability management technology used to protect many of the largest, most sensitive networks in the world."
Tripwire IP360 enables thousands of enterprises and government agencies to cost-effectively measure and manage their security risks. It sets the industry standard for agentless discovery of all networked devices and includes up-to-date coverage of the latest operating systems, applications and vulnerabilities, providing the ideal foundation for assessing security risks on every system.
Tripwire IP360 Express uses the same award-winning, agentless technology platform behind Tripwire IP360 and is available in three bundles for 250, 500 and 1000 Internet Protocol (IP) addresses. All Tripwire IP360 Express bundles include hardware, software licenses and online training and are available only through Tripwire channel partners.
For more information on Tripwire IP360 Express, please visit: http://www.tripwire.com/register/tripwire-ip360-express-bundle-for-smb-industry-leading-vulnerability-management-for-all/.
About Tripwire
Tripwire is a leading global provider of risk-based security and compliance management solutions, enabling enterprises, government agencies and service providers to effectively connect security to their business. Tripwire provides the broadest set of foundational security controls including security configuration management, vulnerability management, file integrity monitoring, log and event management. Tripwire solutions deliver unprecedented visibility, business context and security business intelligence allowing extended enterprises to protect sensitive data from breaches, vulnerabilities, and threats. Learn more at http://www.tripwire.com, get security news, trends and insights at http://www.tripwire.com/state-of-security/ or follow us on Twitter @TripwireInc.