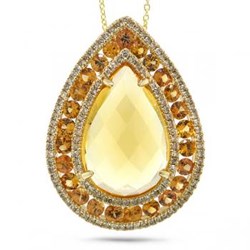 Winter time is a chance for colored gemstones to shine their brightest.
New York, New York (PRWEB) October 23, 2013
Since Pantone's selection of emerald for Color of the Year in 2013, fashion enthusiasts have enjoyed the color's namesake gemstone, but the announcement of nine seasonal colors introduces an array of new hues for jewelry lovers to mix and match this fall and winter.
Earlier this year, Bizmology reported an increase in colored gemstone sales, projecting a significant increase in a market overshadowed by diamonds. The new fall hues will serve as a base for the fashion world to draw from; as Pantone's seasonal palettes have become a trusted source of inspiration for people looking for the right jewelry accessory.
Raphi Mahgereft, a jewelry expert at Allurez, a New York based jewelry designer and retailer, said, "as soon as the colder months come around, people tend to want to add more colorful jewelry accessories to offset the darker skies and colder weather. With new popular fashion colors like purple, orange and smoky browns, complementary gemstone pendants, earrings and bracelets kick these colors up a notch with real pizzazz."
The fall palette perfectly reflects the changing season by featuring vibrant Autumnal shades. Citrine and red garnets & rubies a perfect match for the colors of the falling leaves. Purples and pinks pair with amethysts and pink sapphires. Vividly colored gems are well suited for dangling earrings and pendants to bring them closer to eye level.
Cooler colors on the Fall/Winter 2013 palette spectrum like blue and green match up with blue sapphires & tanzanite and peridot & green amethysts, respectively. These colors are commonly seen in rings and necklaces, often next to diamonds. Deeper shades included in the new seasonal palette also have complementary gemstones to choose from – champagne diamonds and smoky quartz for browns and grays. Organic shades of gemstone feature well when set on lighter metals like white gold, palladium, or platinum.
Mr. Mahgereft added, "Fall provides the perfect backdrop for gemstone jewelry because it complements our surroundings. And with winter on its way the "warmer colors" are sure to brighten up any new color scheme you wear."
Based in New York City and serving customers around the globe, Allurez Jewelers is a rising star in the field of luxury ecommerce. Allurez was recently ranked as the number one online-only jewelry retailer by TopTenReviews.com, and placed in the top three retailers overall. Their team of veteran jewelers specializes in all fine jewelry, including Moissanite rings, gemstone pendants, and other spectacular contemporary jewelry. Visit them online at Allurez.com.
Sources:
http://www.pantone.com/pages/fcr.aspx?pg=21058&ca=4
http://bizmology.hoovers.com/2013/02/15/colored-gemstone-market-growing/