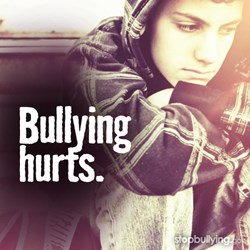 "We hear about bullying every day but rarely do we hear of a solution. OMC has the solution!" said Bonnie Hanes, OMC Executive Director.
Bloomfield Hills, Michigan (PRWEB) October 17, 2013
In honor of Conflict Resolution Day, the third Thursday of October, Oakland Mediation Center (OMC), has raised funds to help give five local schools the Olweus Bullying Prevention Program http://www.clemson.edu/olweus/index.html proven to reduce bullying long term and address the school to prison pipeline.
Bullying is a strong contributor to poor grade performance, low attendance, and student disengagement in the classroom and can eventually lead to dropping out of school. High school dropouts are 3½ times more likely than high school graduates to be arrested, and more than 8 times as likely to be incarcerated. Michigan is experiencing a drop out crisis of tremendous proportion, approximately 21,000 students per year, often called the school to prison pipeline. We cannot afford the social or economic costs of increased crime rates, lower tax revenue, strained social services, and fewer well educated workers to attract 21st century jobs.
OMC uses the Olweus Bullying Prevention Program (OBPP) which has over forty years of research and has been used successfully in schools all over the world to reduce bullying, make the school a safer place for students and significantly increase standardized test scores! A recent Cost Benefit Analysis completed by the Windber Research Institute finds significant decreases in Health Care, School and Society costs through statewide implementation of OBPP in Pennsylvania. OMC's pilot will add to the local body of research that proves it works here in Oakland County too!
Schools may request an application by contacting Kenzi Bisbing, Education Manager, at kbisbing(at)mediation-omc(dot)org.
Oakland Mediation Center is a private non-profit organization that has served the community since 1989 by providing mediation services for individuals, businesses, courts, schools and agencies; 40-hour Civil Domestic and Advanced Mediator training; free Internet safety presentations; and bully-proofing, conflict resolution, peer mediation and diversity training in schools. Visit OMC's web site at http://www.mediation-omc.org