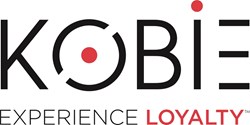 With so many programs looking so familiar, differentiation is a real challenge. Understanding the nuances of customer's brand participation and asking hard questions about their loyalty is critical.
St. Petersburg, Florida (PRWEB) October 21, 2013
Kobie Marketing, an award-winning loyalty marketing firm which designs, develops and implements loyalty programs for global brands including Verizon, AMC Theatres, BJ's Restaurant and Brewhouse and Royal Bank of Canada, is conducting a webinar with loyalty research firm Loyalty360 to address one of the retail industry's most vexing problems: overcoming poor loyalty performance and re-engaging members.
Co-presented by Kobie's VP of Marketing, Bram Hechtkopf, and VP of Loyalty Strategy, David Andreadakis, the 30-minute webinar Quick Tips: How to Overcome Poor Loyalty Program Performance and Reengage Your Retail Members comes at a time when research shows an engagement slide of 4.3% and some retail subsectors like grocery stores, fuel and convenience stores and mass merchants face stagnant or declining membership.
The webinar will focus on steps retailers can take to mitigate the current engagement challenge and improve their loyalty programs through added value. It will also examine how program managers can educate executives on the warning signs that their programs require operational, technological, customer service and marketing updates.
"Today's retailers have more ways to engage loyalty program members across multiple channels than ever before. But with so many programs looking so similar, differentiation is a real challenge," Hechtkopf said. "Understanding the nuances of customers' brand participation and asking hard questions about the nature of their loyalty and the engagement they want is critical."
There are a number of signs that a retail loyalty program is failing at member engagement, which is why retailers must evaluate their structures to determine if tier thresholds have become too hard to reach and whether rewards have become irrelevant, or worst of all, unbelievable to consumers. They also must learn the granular details of customer engagement: e.g., whether purchasing frequency or social media activity has declined or if basket size and contents have shifted from a few luxuries to a greater number of smaller, less expensive necessities.
Considering that roughly 20% of a retailer's customer base accounts for 80% of its revenue, reengaging the most loyal customers is critical for hitting revenue targets. Undoubtedly, retailers are experts in selling products, but the degree to which they market themselves through engaging loyalty programs is ready for an improvement.
Kobie's webinar aims to help retailers reverse low engagement levels and reinvigorate their programs to boost customers' level of brand commitment.
When: Tuesday, October 29, 2013 at 1pm EDT
Where: Quick Tips: How to Overcome Poor Loyalty Program Performance and Reengage Your Retail Members
For more information about retail loyalty program performance or to arrange an interview Bram Hechtkopf or David Andreadakis of Kobie Marketing, please contact Vanessa Horwell at 305.749.5342 x 232 or vanessa@thinkinkpr.com.
About Kobie Marketing
Kobie Marketing is a global leader in loyalty marketing and an industry pioneer, delivering end-to-end strategy, technology and program management solutions. For nearly 25 years, Kobie has provided innovative loyalty experiences to the world's most successful brands, helping clients receive incremental revenue, product and household penetration and brand advocacy. Kobie drives results and ROI through Kobie Alchemy®, a best-in-class loyalty marketing technology platform. To learn more, visit http://www.kobie.com.
About Loyalty 360
Loyalty 360 is an unbiased, market driven, voice of the customer-focused clearinghouse and think tank that is committed to bringing loyalty to the forefront as a critical marketing strategy. A trusted source for cutting-edge research, best practices and networking opportunities, Loyalty 360 gives members the expert insights and guidance they need to better understand loyalty and develop programs that effectively engage their customers and employees and build stronger relationships with them. For more information, visit http://www.loyalty360.org