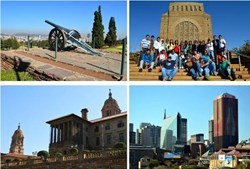 New York, NE (PRWEB) October 18, 2013
The New England Youth Ensemble and the Columbia Collegiate Chorale, in partnership with Insouciance Abroad, are excited to be sharing their passion for music during their upcoming tour to New York City and Boston. In a series of concerts, outlined below, the music groups will entertain and uplift audiences in both metro areas. Though University groups, both the NEYE and the CCC are considered semi-professional and are often engaged performing at professional levels and in world-renowned venues that exceed their young age.
Performances:
Thursday - October 24 at 11:00 - Greater New York Adventist Academy, New York, NY
Thursday - October 24 at 13:30 - Northeastern Adventist Academy, New York, NY
Friday - October 25 at 11:30 - South Lancaster Academy, South Lancaster, MA
Friday - October 25 at 19:30 - Temple Salem SDA Church, Dorchester, MA
Saturday - October 26 at 11:00 - Church of the Advent Hope, New York, NY
Saturday - October 26 at 16:00 - Jackson Heights SDA Church, Woodside, NY
Washington Adventist University and Insouciance Abroad are proud to bring you these world class ensembles. The orchestra and chorale have traveled the world, most recently touring South Africa for four weeks in 2012 under the management of Insouciance Abroad, and they are now proud to bring their wonderfully varied program back to their roots in New England. For Dr. Bingham, choral director and chair of the music department, Massachusetts is an opportunity to return to his teaching roots, having spent many years teaching at Atlantic Union College. New York is equally familiar as both groups have frequently performed at Carnegie Hall both during their time at Atlantic Union College and at Washington Adventist University.
"The program was nicely balanced for contrasts between unaccompanied performances and those with orchestra." - The Washington Post
"As always, it was a true pleasure to make music with you and your students, and please do give singers and orchestra my heartfelt thanks and congratulations." - John Rutter
Insouciance Abroad has had the privilege of representing these talented groups for the last eight years and can guarantee that they will not only bring an incredible level of musicianship to their performances but will do so in a way that will inspire you with their passion for great classical music.
Insouciance Abroad is an innovative group travel logistics company focused on organizing travel and tours for educational, music, church and corporate groups both domestically and internationally. Every one of our trips are customized to fit your group's needs. We will work with you to design your trip of a lifetime and handle all the details for you. Insouciance Abroad offers the ideal solution to planning music tours, school trips, and mission trips. Allow us to handle the logistics while you enjoy the trip.
Washington Adventist University is a private liberal arts institution located in scenic Takoma Park, Md. Founded in 1904, it is owned by the Seventh-day Adventist Church and offers a Christian education through eight graduate and 32 undergraduate programs. Its vision is to produce graduates who bring competence and moral leadership to their communities.  The 2011 edition of U.S. News & World Report ranked the University among the best regional colleges in the northern region and as one of the most diverse.
For more information about this tour please contact Peter Lombard.